John Legend Interview About La La Land January 2017
John Legend Laughed at Me When I Asked If Ryan Gosling Came to Him For Piano Tips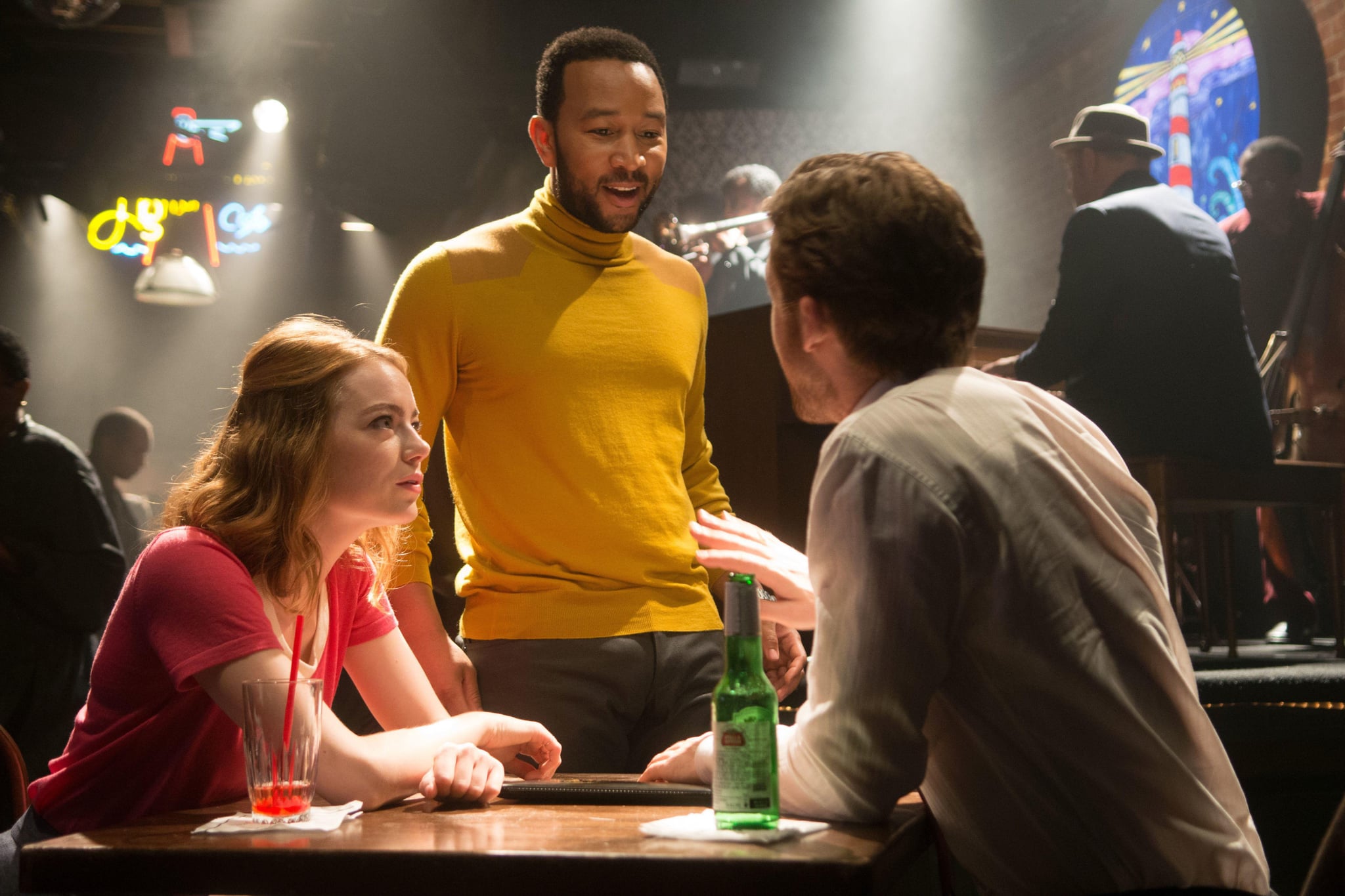 John Legend is one of the most acclaimed musicians of the modern age, which is why he fits right into the dazzling songs and sounds of this year's movie musical and award season darling, La La Land. With its sweeping romance, stunning visuals, and hopeful message to all the dreamers out there, it's not a mystery why the film is sweeping award season. Recently, we hopped on the phone with Legend to talk about his partnership with LIFEWTR for the Super Bowl, and we couldn't help but sneak in a few questions about La La Land as well. We especially wanted to know if Ryan Gosling, who achieved expert-level piano prowess for his role, asked for a few pointers from the Legend himself.
POPSUGAR: I wanted to talk about La La Land. Are you excited about it, going into the Oscars?
John Legend: I'm very excited; I'm just proud to be along for the ride. When I met with Damien [Chazelle] two years ago about being a part of this and writing a song for it and executive producing — and eventually he asked me to act in it — I thought it was a great idea; I thought it was a great script. I thought people would love it, and I knew Damien was a great filmmaker. I didn't know it was going to be this huge. The reaction has been incredible.
PS: Can you talk about the moment you realized it was going to get this huge?
JL: I knew we were getting great reviews at all the festivals, as they were premiering it at Telluride and Venice and all these other places. But I've been a part of projects that are acclaimed like that at festivals but aren't huge successes commercially. Sometimes success is just limited to that festival circuit. Kind of the critical acclaim of this movie is that it's striking a chord with the public in a way that has been really beautiful and powerful.
PS: Oh, absolutely. What was your favorite moment about working with Ryan Gosling?
JL: I was most impressed with how well he took up the piano. My understanding is that he barely played much before, and then he was playing at virtuoso levels.
PS: It was crazy!
JL: At least, for the songs that he had to learn for the film, he was executing them really masterfully, and I was genuinely impressed. And it just shows what a professional he is and what a talent he is, what a hard worker he is, and how much he commits to whatever role he does. I was really impressed by that whole process.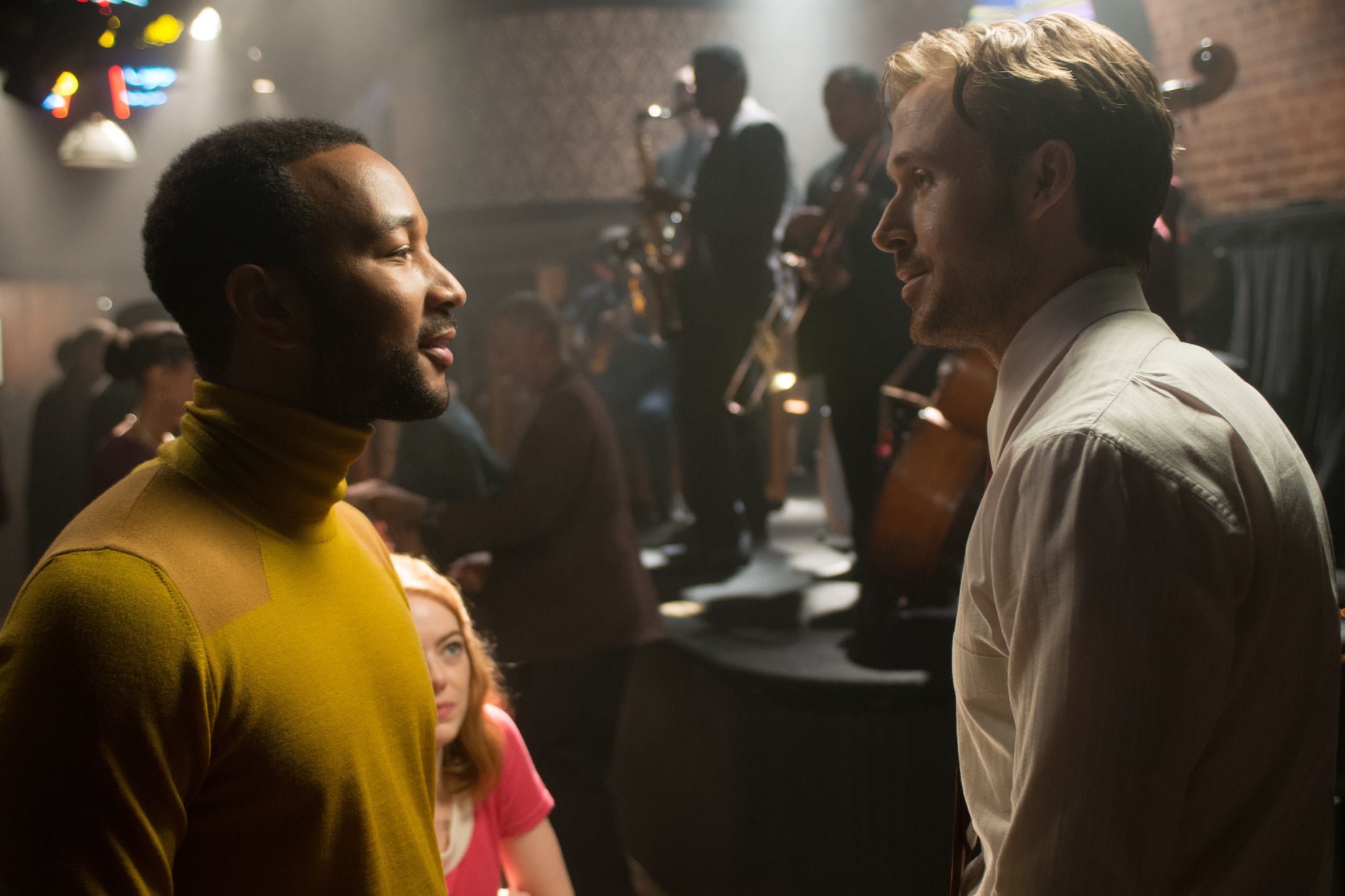 PS: Was there any point where he asked you for piano advice? Or did you offer any tips?
JL: [Laughs] No, he did not! And the reason was that he had a teacher there the whole time, a coach. He didn't need to ask me anything; he was all good with her. It was all hard work.
PS: I'm sure you're aware of the race conversation that's happening in the context of La La Land right now. You know, some people think it doesn't do a good job of representing jazz culture. Did you have that sense while you were making it? Or do you have thoughts on it?
JL: I didn't think about it while making it exactly, because I guess a lot of times pressure is put on something after it becomes big. Because it ends up being the jazz film. But when you're just making it, it's Damien's point of view. He's a filmmaker. He's the screenwriter, he's the director, and he's telling a story from his own point of view. If you want the film to represent all things jazz, it does not. You'll be disappointed by that. But, if you just see it as one guy's point of view, one filmmaker's point of view, and one story among many stories that can be told about jazz, then it's not as much of an issue. You see what I'm saying?
PS: Yes, absolutely.
JL: If you were trying to make a film about what jazz is and its origins and who plays it now, then of course there should be a lot of black people. Black people invented jazz. But this story wasn't ever claiming to be that. It's just a story about two people from one writer's point of view.
PS: I totally agree. Is there a fun fact about the film you could share?
JL: I used to drive on that freeway that they closed down to shoot that scene . . . from my last house in LA, I used to take that road every time.