Johnny Depp Adapting The Mortdecai Trilogy
Johnny Depp to Star in The Great Mortdecai Moustache Mystery
UPDATE: As we first reported, Johnny Depp is slated for the lead role in a film adaptation of the comedic crime novel The Great Mortdecai Moustache Mystery. Today, The Wrap reported new developments in the project: director David Koepp, who also collaborated with Depp on Secret Window, and writer Eric Aronson are now on board, and the film has also moved from Warner Brothers to Lionsgate. Our original story follows.
Johnny Depp is planning to star in a big-screen version of the comedic crime novel The Great Mortdecai Moustache Mystery. We recently interviewed Depp in Santa Fe, NM, as he promoted The Lone Ranger, and he told us he's hopeful the project will be his next. "There's a great series of books by a guy named Kyril Bonfiglioli called The Mortdecai Trilogy," he said. "There's one called The Great Mortdecai Moustache Mystery, and it's a very funny series of books and a very interesting character."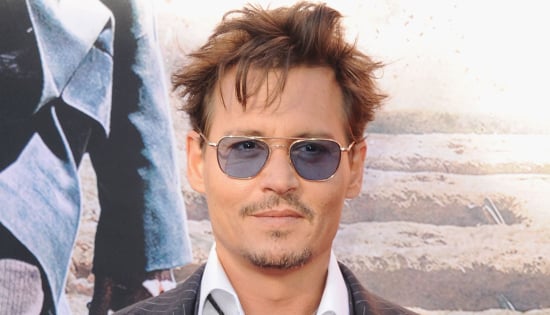 The fictional star of Bonfiglioli's books is Charlie Mortdecai — a wealthy art dealer with a penchant for good food, bourbon, and fine clothes — who frequently finds himself caught up in strange cases of crime and espionage. The final novel in the series, The Great Mortdecai Moustache Mystery, revolves around his investigation into the death of a woman at Oxford college . . . as well as his obsessive maintenance of his facial hair. The off-kilter book was widely praised by critics when it was published after the author's death in 1996.
Sources tell us the project is currently in the early stages of development at Warner Brothers, but there's no script or director attached to the film as of yet.
The role would be in keeping with Depp's attraction to quirky characters in recent years, from Captain Jack Sparrow to the thinly veiled version of Hunter S. Thompson he played in both Fear and Loathing in Las Vegas and The Rum Diary. The actor is currently filming Transcendence alongside Morgan Freeman and Kate Mara, and while he was slated to shoot the Whitey Bulger biopic Black Mass soon after, he backed out of the project in late May following a reported pay dispute.