Johnny Depp to Direct Documentary About Keith Richards Confirmed 2010-02-05 10:29:48
Johnny Depp to Shine a Light on Keith Richards
Ready to get a full rundown on the life of Keith Richards? Variety has confirmed the rumor that Johnny Depp will be directing a documentary about the Rolling Stones guitarist.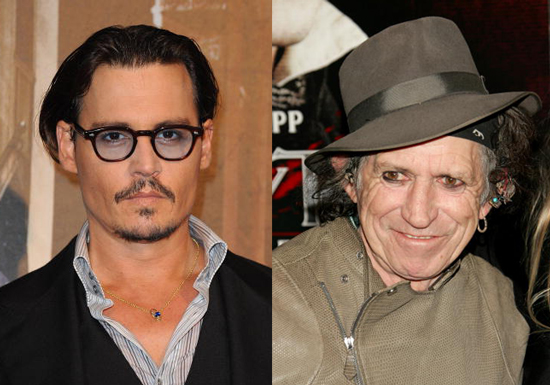 Richards would be intriguing source material (remember when he joked about snorting his dad?), but it's made more interesting that Depp is behind the camera. It's well known that Richards is the inspiration behind Depp's famous Pirates of the Caribbean character (Richards even made a cameo in the last installment of the franchise).
This isn't the first time Depp has directed — in 1997, he helmed The Brave — nor is it his first time directing a doc about a musician: he made a short documentary about John Frusciante in '93. I'm very curious about the results of Depp and Richards, though; what about you? Are you excited for this project?