Jon Hamm to Return to 30 Rock For the Live Episode 2010-08-30 14:30:02
Do You Prefer Jon Hamm in Drama or Comedy?
Jon Hamm has made a name for himself playing all-business Don Draper on Mad Men, but the actor seems to jump at any opportunity to show off his comedic skills (which he has in spades). He went all out for SNL last year, and showed off those moves again as part of Jimmy Fallon's opening song-and-dance number at the Emmys.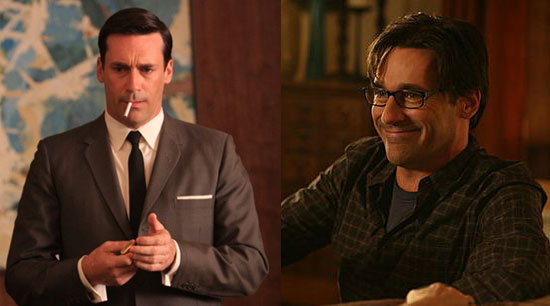 Hamm will get another chance to bring the laughs when he returns to 30 Rock yet again for the show's much-anticipated live episode in October. I think I could watch him in anything; he's perfect as Don Draper, yet his over-the-top goofiness is irresistible when he gets a chance to show it off. What's your take — do you prefer Hamm in drama or comedy?