Joseph Gordon-Levitt Quotes About The Dark Knight Rises
Joseph Gordon-Levitt Talks "Fun" The Dark Knight Rises Shoot and Working With Christopher Nolan at TIFF
Joseph Gordon-Levitt stopped off at the Toronto Film Festival this week straight from work on the highly secretive set of The Dark Knight Rises. We sat down to chat with him during the press day for 50/50, and, while our whole interview is yet to come, here's a sneak peek at what he could vaguely reveal about filming the latest Batman movie. JGL has been extremely tight lipped about his role in the project, but he did gush for a moment about how much fun he's been having on set and how much he enjoys working with director Christopher Nolan. Here are highlights: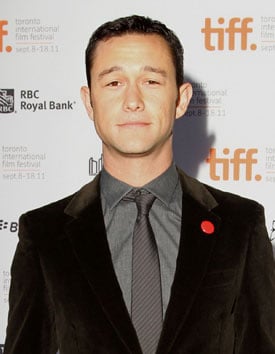 PopSugar: We recently talked to Anne Hathaway who said she's been having a great time working with you making The Dark Knight Rises. How's your experience been making this crazy anticipated film?
Joseph Gordon-Levitt: Yeah, it's really fun.
PS: And what's it been like working with Christopher Nolan?
JGL: I love Chris. I love his movies. I loved his movies before I got to meet him and start working with him, and I like him even more now.


Check out more from our chat with JGL and the rest of the cast of 50/50 on PopSugar and BuzzSugar next week!