Do you know why July is one of the best months for entertainment junkies? Sure, there are buzzy movies like Dawn of the Planet of the Apes [1] hitting theaters and favorite returning Summer series like Masters of Sex [2], but there are also a handful of events that make this July particularly exciting. TV stars are stopping by TCA to give us the scoop on upcoming shows, we're practically lining up for Comic-Con panels already, and Emmy nominations will be out soon! Here's a look at the most promising picks from a month filled with things to get excited about.
Source: Showtime [3]
Begin Again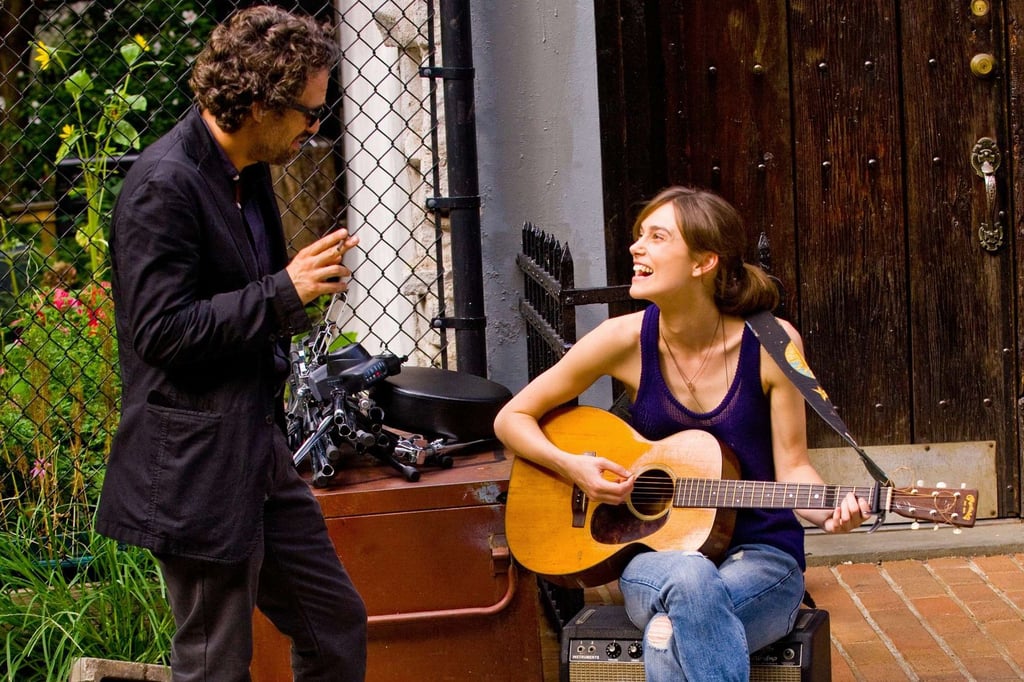 John Carney, the creator of the delicate music drama Once, is back with another musical film, Begin Again [4]. We already love star Adam Levine's song from the soundtrack [5], and with Keira Knightley [6] and Mark Ruffalo [7] also in the cast, we'll be standing in line to sing along when the movie comes out July 4.
— Shannon Vestal, editor
Summer TCA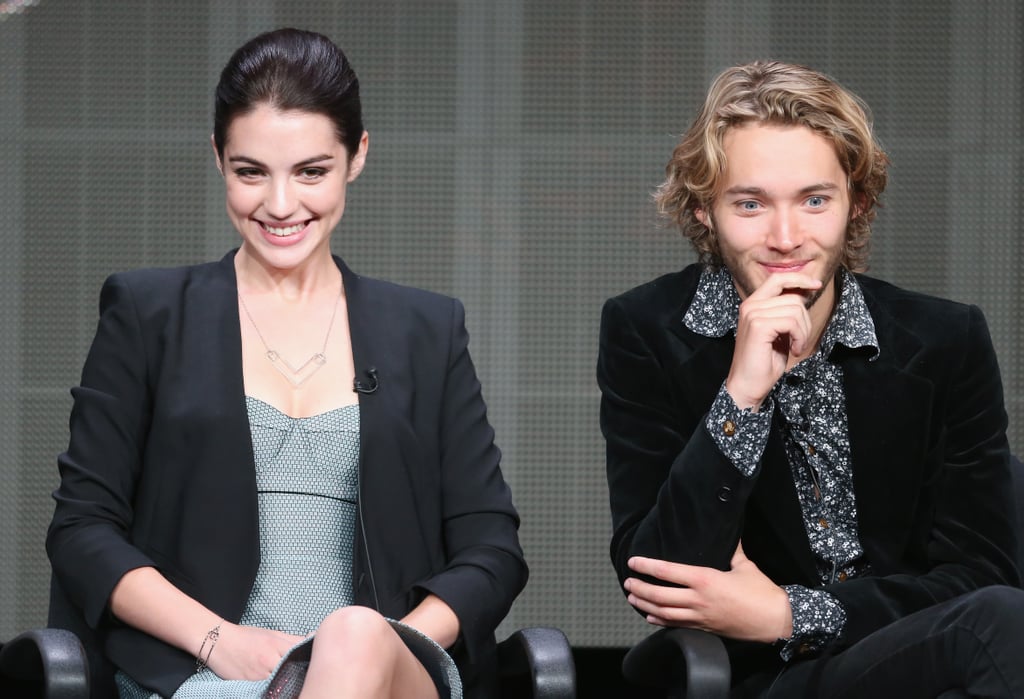 Between July 8 — 23, stars (and soon-to-be stars) of the small screen descend upon the Beverly Hilton to give TV reporters the inside scoop on Fall's TV lineup. The TCA [8] (which stands for Television Critics Association) is the time when we get details and spoilers on all the freshman shows. This year, I'm particularly looking forward to the CW's The Flash, ABC's How to Get Away With Murder, Fox's Gotham, and NBC's Marry Me. Stay tuned for more info!
— Maggie Pehanick, assistant editor
Emmy Nominations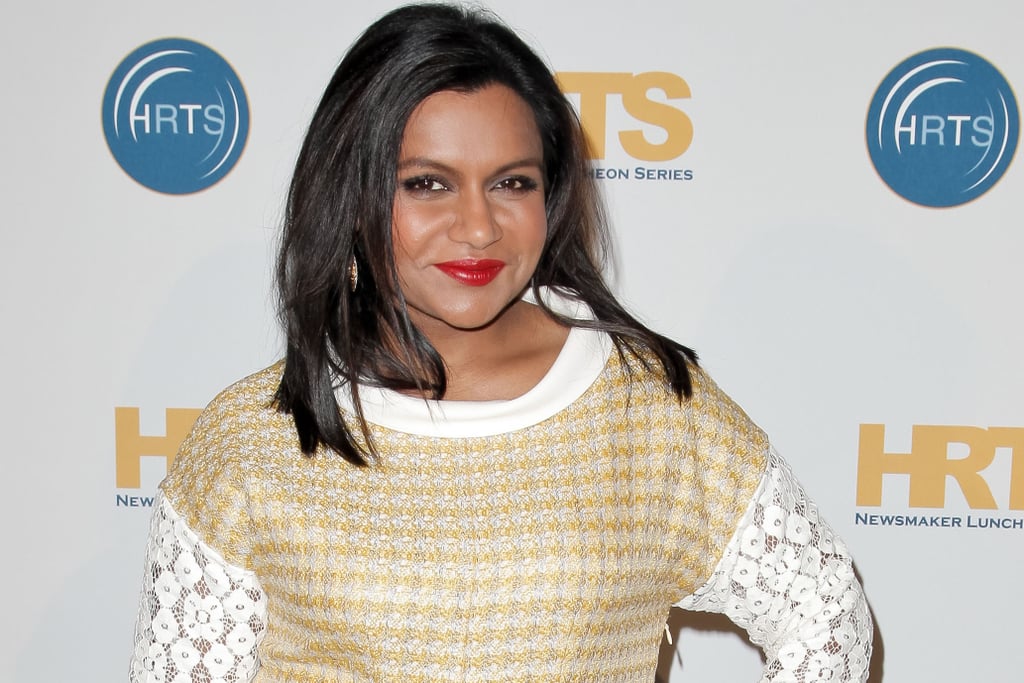 Award season is about to begin — for the small screen, anyway! The Emmy nominations will be announced on the morning of July 10 by Mindy Kaling and Carson Daly, and we can't wait to find out who gets a nod this year. Will announcer Kaling get to say her own name? Will every Breaking Bad star get one last shot at gold? Will True Detective announce itself?
— SV
Dawn of the Planet of the Apes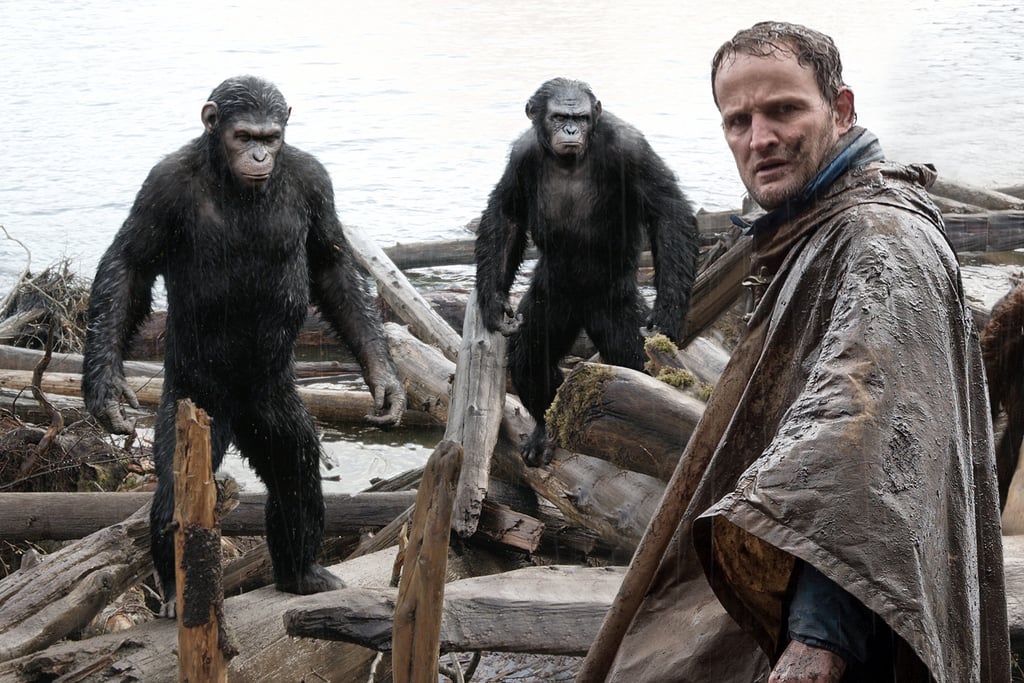 Come July 11, our planet is no longer . . . ours. Dawn of the Planet of the Apes [9] takes place after the events of 2011's Rise of the Planet of the Apes, and things are looking bleak for the human race. Even if you didn't see the first one, this sequel is worth checking out for the incredible ape-effects and to see Andy Serkis reprise his role as Caesar. Bonus: Jason Clarke.
— MP
Boyhood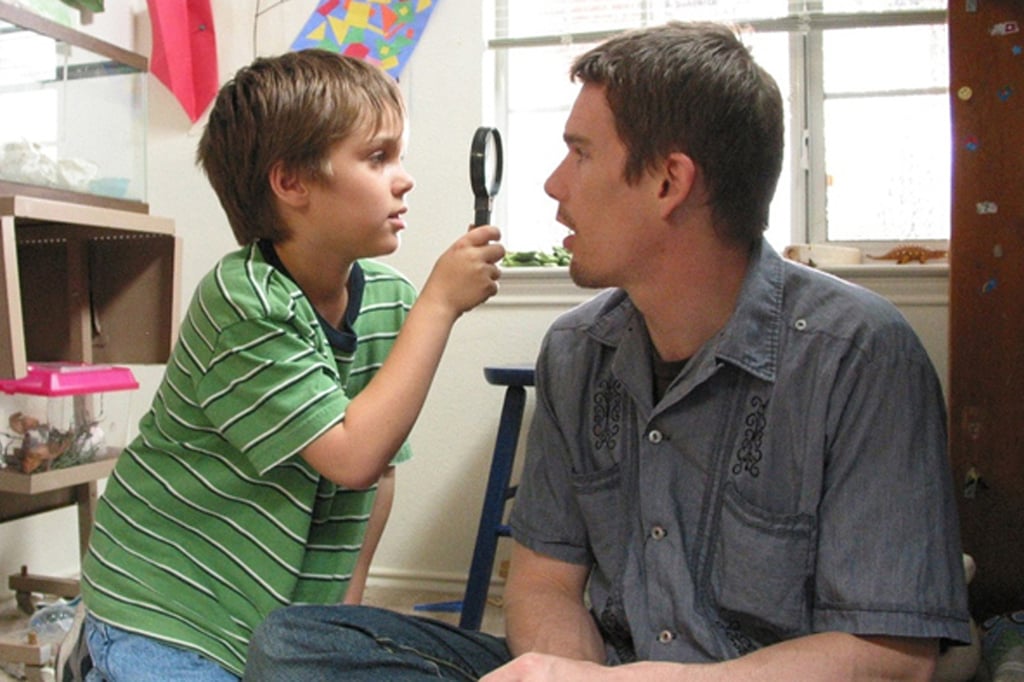 Richard Linklater's latest film took over a decade to make, and it's pretty epic. Opening July 11, the movie follows a kid (Ellar Coltrane) as he grows up through the divorce of his parents (Patricia Arquette and Ethan Hawke [10]) and transitions into young adulthood. I got an early peek at the movie, and it's incredibly emotionally affecting. You probably won't even notice the long two-hour, 46-minute runtime, especially if you're as preoccupied with the nostalgic soundtrack as I was.
— MP
Source: IFC Films [11]
Masters of Sex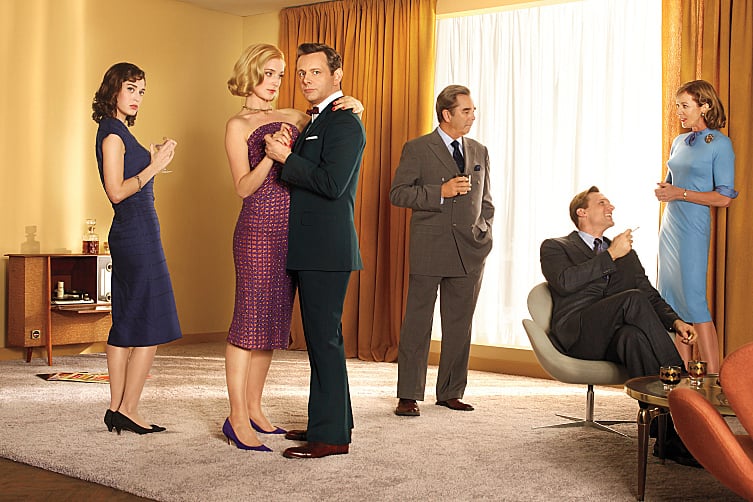 Those who became unhealthily obsessed with Showtime's scandalous series last year should already have July 13 marked on their calendar. The series returns with even more sex and drama, if the season two trailer is any indication [12]. Things are getting more complicated than ever between research partners William (Michael Sheen) and Virginia (Lizzy Caplan), and change is in the air. Here's to more vintage fashion and steamy love triangles!
— MP
The Strain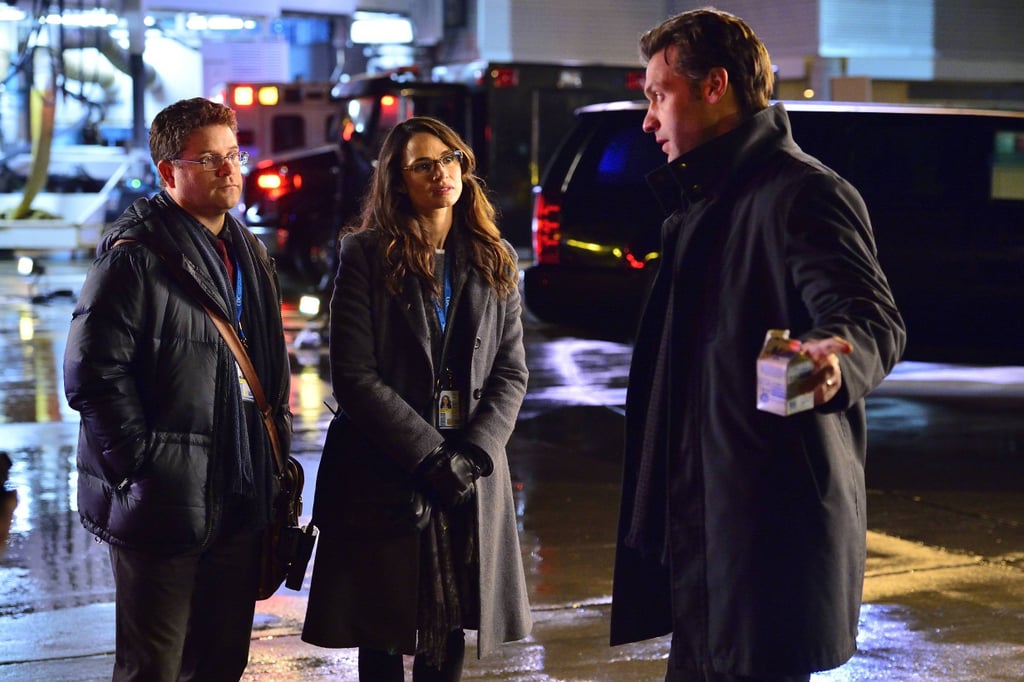 If you love gore, gore, and more gore, you're in for a treat! Guillermo del Toro's new horror series begins July 13 on FX, and it's all of the above. Corey Stoll (House of Cards) stars as a CDC agent tracking down the cause of a mysterious and fatal new disease. Because it's produced by del Toro, you know this is no ordinary epidemic. In the first episode, you'll find out what a "dead plane" means, see a terrifying new villain, and watch a man's head literally get stomped like a melon. You're welcome for that imagery.
— MP
Strange Desire by Bleachers
I already love what we've heard from Bleachers, the side project of Fun.'s Jack Antonoff, like "I Wanna Get Better" and "Rollercoaster," so the release of the full album on July 15 is just icing on the cake. It couldn't come at a better time — the upbeat, edgy sound is the perfect Summer soundrack.
— SV
Sex Tape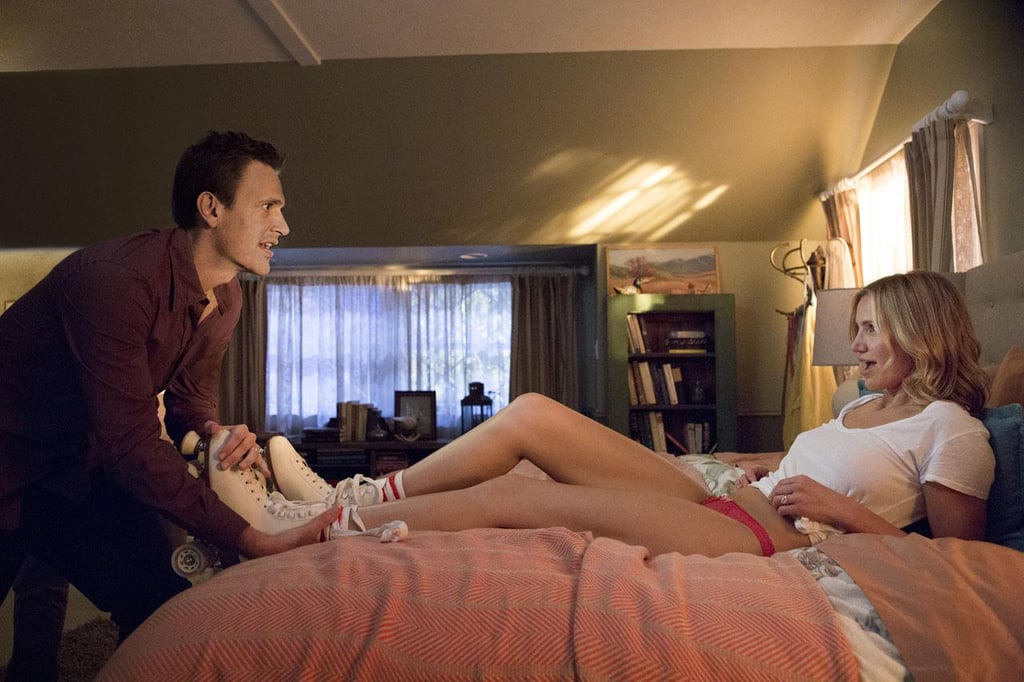 A raunchy comedy starring Jason Segel [13] and Cameron Diaz [14]? Happy Summer to us! The premise is both racy (a married couple records themselves doing it to spice things up) and timely (no one does know what the Cloud is), and we can't wait to see these two stars team up again. The trailer [15] had us laughing out loud, so we know we'll be guffawing the loudest on July 18.
— SV
Wish I Was Here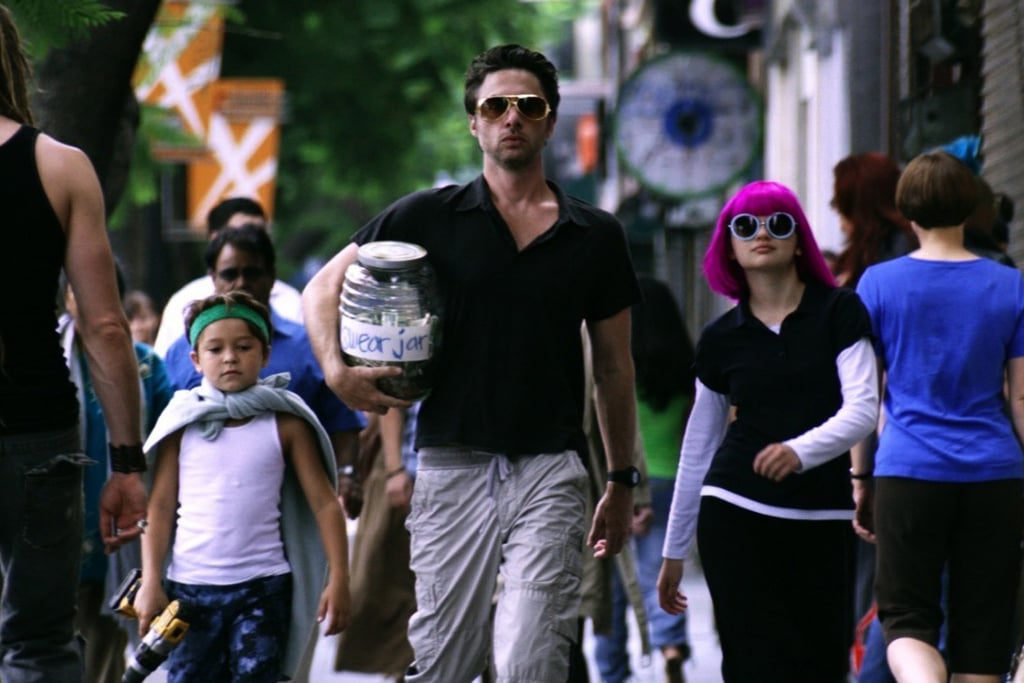 I still have nostalgic feelings about Zach Braff [16]'s Garden State, so I'm curious to find out if his latest, Wish I Was Here [17], is as emotionally affecting. We know the soundtrack [18] will be just as good, and that makes a trip to the theater on July 18 mandatory.
— SV
Comic-Con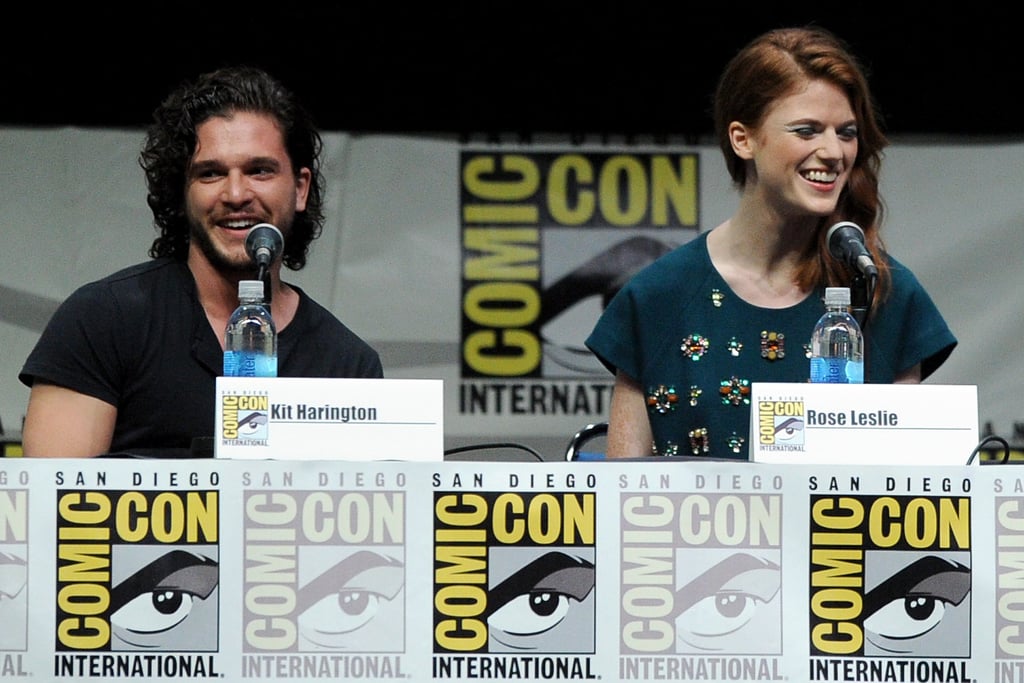 It's time for our annual trip to San Diego from July 24 — 27 to find what Comic-Con has to offer us this year. While the official schedule isn't out yet, we can place our bets on there being an exciting Marvel panel, the debut of much-anticipated trailers, and awesome panels from TV favorites like Game of Thrones and The Vampire Diaries.
— SV
Hercules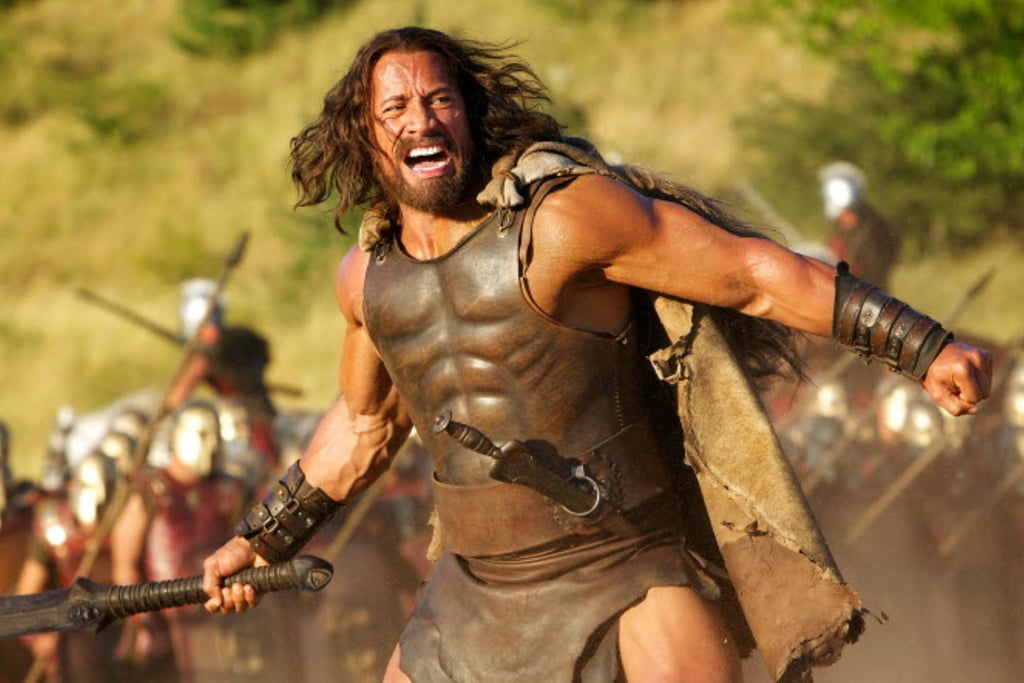 I may love Dwayne "The Rock" Johnson more than the average bear, but who wouldn't want to see him in the role he was born to play? Hercules opens July 25, and at the very least, we know he'll be sporting a homemade lion hat [19].
— MP