Justin Timberlake New Song Suit and Tie
Justin Timberlake Releases New Song — Love It or Leave It?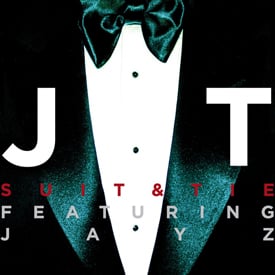 Justin Timberlake has been sorely missed from the music scene for the last few years, choosing instead to focus on his acting career. Well, the JT jam drought is over, because he's back with a new single "Suit & Tie," and it even features Jay-Z. The sound is slightly different than the tracks on Timberlake's last album: specifically, his voice sounds a little bit different, and it seems to change gears a couple times. Still, the feel is largely the same — it's a soulful, low-key R&B song you can groove to. Though Timberlake hasn't officially announced an entire album — he just teased that he was "ready" in a cryptic YouTube video — I'm hoping this is going to be the lead single off his next record. So I want to know what you think of it. Listen to it and weigh in with your opinion below.