Kanye West Song With Beyonce and Charlie Wilson "See Me Now"
New Music: Kanye West's "See Me Now" With Beyonce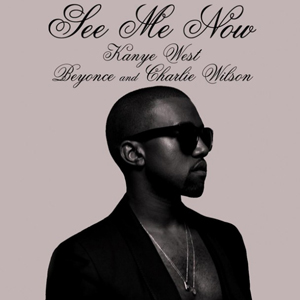 Kanye West has been releasing singles in prep for his Fall album, Dark Twisted Fantasy. While I wasn't so into his last single, "Power," I'm really digging this new one, "See Me Now." Featuring Beyonce and Charlie Wilson, it's a bit lighter than "Power," and it features lyrics like "I'm on a speed boat with my boat shoes." How can you not love it? The strings and buoyant backing vocals would be enough to captivate me, but with heavy-hitter Beyonce as support here (I guess she forgave him for that VMA static, huh?), it's so set to be a hit. Listen to it when you read more.