The Karate Kid, Splice, A Nightmare on Elm Street Now on DVD
What to Rent: New DVDs This Week
There are a few trends in this week's crop of new DVDs. First of all, two of the three picks are re-tellings of classic films. Secondly, it's clear that Halloween is just around the corner, which means there are more scary movies heading to DVD.
The Karate Kid
In this reboot of the beloved 1984 classic, Jaden Smith and Jackie Chan replace Ralph Macchio and Pat Morita. Smith plays Dre, an adolescent who moves to China with his mother and instantly falls victim to the bullies at school. Seeking help with self defense, he finds a mentor and friend in Mr. Han, who teaches Dre everything he knows about martial arts. I thought the film didn't hold a candle to the original, but it proved to be a hit at the box office. DVD extras include a making-of special featurette.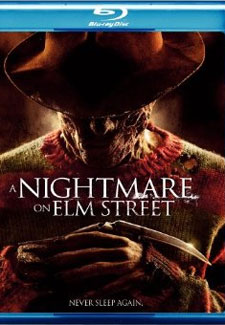 A Nightmare on Elm Street
Freddy Krueger's back in this remake of the 1984 horror film about the hideously scarred pedophile who haunts the dreams of local teenagers. The updated version stars Jackie Earle Haley as Krueger, with Rooney Mara, Kellan Lutz, and Katie Cassidy running for their lives and fighting sleep deprivation. Horror flick aficionado FabSugar enjoyed the film and appreciated the dream sequences, but noted that it's not quite as scary as the original. DVD extras include deleted scenes and an alternate ending.
One more rental after the jump.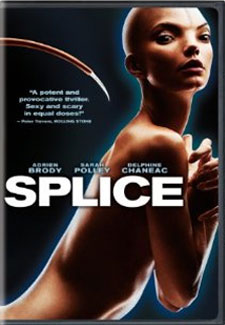 Splice
Part sci-fi thriller, part horror movie, Splice stars Adrien Brody and Sarah Polley as a scientist couple who get a little carried away with a genetic experiment. Combining human DNA with animal genes, they create Dren, a creature that looks like a cross between a kangaroo and a teenager. When she starts maturing rapidly, her relationship with her "parents" begins to spiral out of control. Critics were split on this one — some thought the film was too twisted and over-the-top, while others thought it was clever and fresh. Bonus features include a featurette with director Vincenzo Natali.