Katey Sagal Wins the Golden Globe For Best Actress in a TV Drama Series
Do You Agree With the Golden Globe Winner For Best Actress, TV Drama?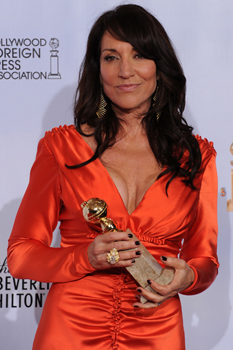 Katey Sagal is taking home the Golden Globe for best actress in a TV drama series for Sons of Anarchy! She beat out Julianna Margulies, Elisabeth Moss, Piper Perabo, and Kyra Sedgwick! Do you agree with this win?
Don't forget to weigh in on all of the winners by voting in my polls!