Katy Perry on How I Met Your Mother Pictures From Upcoming Episode
Katy Perry on How I Met Your Mother: First Look!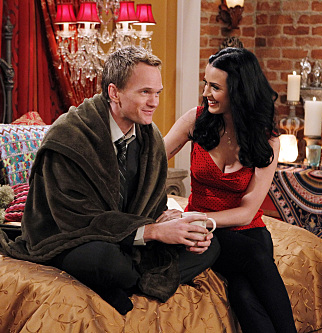 Things have been pretty heavy on How I Met Your Mother since Marshall's father passed away, but a certain pop star is hopefully about to bring some liveliness back to the show. Guest star Katy Perry is showing up on next week's episode, "Oh Honey" (which happens to be her character's name), and we have a few photos of her from the set! Perry's character visits MacLaren's with the gang and appears to be giving comfort to Barney — who's surely taking advantage of the girl. This is just the first time we'll see Neil Patrick Harris and Perry together this year, since the two are also costarring in The Smurfs this Summer!