Kell on Earth and Greek Season Finales Air Tonight
TV Tonight: The Season Finales of Kell on Earth and Greek
It's almost cap and gown time! In the third season finale of Greek, Cappie and co. are chilling on Spring break pre-graduation from Cyprus Rhodes, but it's hardly goodbye — the show will come back for a fourth season, which many of you are happy about. In the episode, titled "All Children . . . Grow Up," we'll find out if Casey gets into law school and what it means for her relationship with Cappie. I'm guessing we'll also have a satisfying setup of where the characters will go when the series returns post-grad.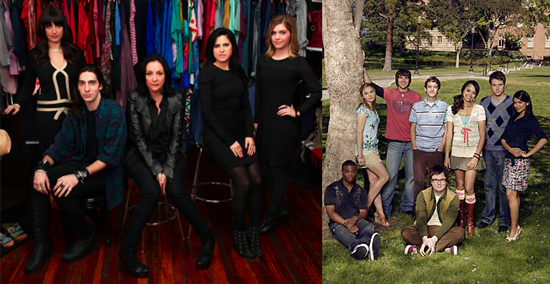 Meanwhile, over on Bravo, Kelly Cutrone's reality show Kell on Earth comes to a close. This first season has seen several of the People's Revolution staff either fired or having quit, and that's just the beginning of the drama for the NYC office. I got shamelessly addicted to the show, mainly because of Cutrone's brazen attitude and the highly stressed but fabulously dressed staff members (most notably assistant Andrew). Kell on Earth hasn't been picked up for a second season yet, but considering the company's rotating door of employees, there's a ton of material there for more.
To see a sneak peek from tonight's Kell on Earth finale, just
.
Photos courtesy of ABC Family and Bravo