Kelly Clarkson Song "Let Me Down"
Listen to Kelly Clarkson's New Single, "Let Me Down"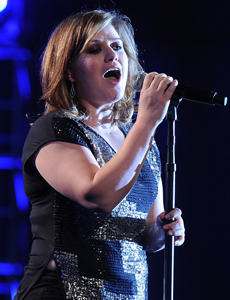 America's first Idol, Kelly Clarkson, has a new single, and the heartbreak theme fits right in with the pop star's other hits. She's a girl who's smarting from a bad relationship in "Let Me Down," but despite the downer subject, the song is still addictive. If you need an anthem for being a strong, independent woman unswayed by the charms of shady boys, Clarkson's your gal. Her next album won't come out until September, but get your first taste with "Let Me Down" when you read more.