Kelly Cutrone Reality Show Kell on Earth Premieres Tonight on Bravo 2010-02-01 14:00:59
TV Tonight: Kell on Earth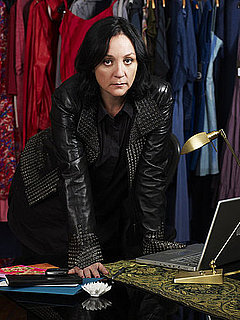 Ever since her appearances on The Hills and later The City, PR maven Kelly Cutrone has attracted attention as a brusque, no-nonsense personality — and shown herself perfect for her own reality show. Bravo's Kell on Earth focuses on the People's Revolution founder and a handful of her associates when it premieres tonight.
I've always been fascinated by Cutrone — even though I'd be terrified to work for her, I think she's endlessly watchable. It'll be interesting to see if the producers try to make her more sympathetic; supposedly we'll get to also see her life as a single mom. That said, with a name like Kell on Earth, I don't expect to see too much of her softer side during work hours.
To see a couple of preview clips, just
.
Photo courtesy of Bravo