Kickass Female Character Bracket and Chance to Win $1,000 2010-09-23 08:30:00
Kickass Female Characters: We're Almost Down to the Top Two!
Brace yourself for the showdown of the kickass female characters bracket! The final four will soon be the final two tonight at midnight PST, and either Sydney Bristow or Hermione Granger will go up against Lara Croft or Sarah Connor — and it's in your hands. So cast your vote now!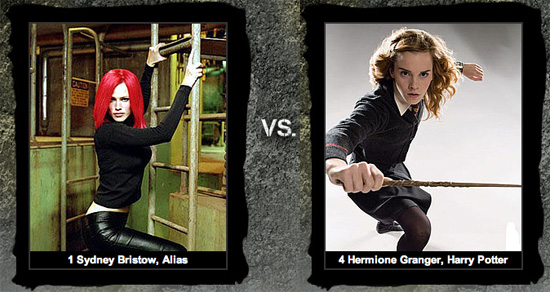 Just click here and make your selections for the top two. There's even a chance to win $1,000! To get in on it, log in (or sign up for an account if you don't have a login yet) and fill out your bracket. And don't be greedy — let your friends know about the bracket so they can have a chance to win too! See the full list of rules here.