Killers, MacGruber, Solitary Man DVD Reviews
What to Rent: New DVDs This Week
Instead of trying to cling to those last remaining Summer moments, why not prepare yourself for cooler nights in with a few new DVD releases? This week brings a trio of comedies, but read on to see which one suits your sense of humor.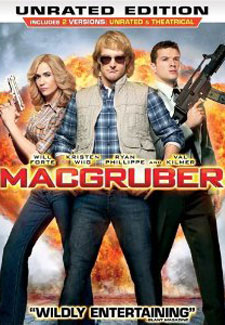 MacGruber
Will Forte takes his MacGyver spoof from Saturday Night Live to the big screen in this action comedy about a bumbling former special operative that gets called back for a mission when a nuclear warhead goes missing. As with any MacGruber skit, explosions and a whole lot of hijinks ensue. Along for the ride are Kristen Wiig and Ryan Phillippe, while Val Kilmer plays MacGruber's nemesis. I thought the film was a bit violent and over-the-top, but it definitely has its funny moments. DVD extras include commentary with the filmmakers, a gag reel, and a deleted scene.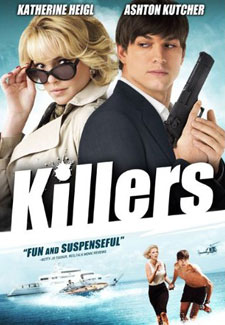 Killers
Katherine Heigl plays Jen, yet another gorgeous-but-tragically single character, whose luck changes when she meets a perfect man named Spencer (Ashton Kutcher) during a vacation. They get married and lead a quiet life. . . until Jen learns that Spencer has been keeping his job as a professional assassin a secret. The movie didn't even screen for critics, and the overall consensus is that what you see is what you get with this formulaic romantic comedy. DVD extras include a featurette.

12%
One more DVD when you read more.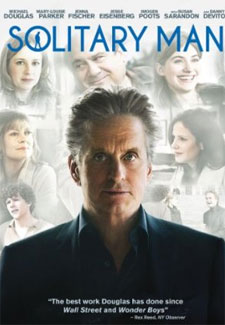 Solitary Man
In this character study of a man whose charm only leads to trouble, Michael Douglas plays Ben, a 60-something smooth operator who spends his life as a divorcee picking up women half his age (and younger). His refusal to take any adult responsibility causes plenty of issues for his ex-wife (Susan Sarandon), daughter (Jenna Fischer), and his grandson. I thought all the actors delivered solid performances, but Douglas's character is so unlikeable it almost ruins the movie. DVD extras include behind-the-scenes footage and commentary.

82%