The Killing Coming Back to AMC For Season 3
The Killing Is Coming Back — Are You Happy?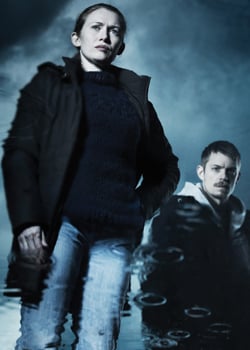 Here's something you almost never see on TV: after being canceled by AMC after its second season, The Killing is being resurrected — by AMC. The series was killed (pun intended) six months ago, and though there were rumors that Netflix might try to pick up the show for its third season, AMC has figured out a way to bring The Killing back. This includes cutting the budget and only bringing back a few original cast members, like Mireille Enos and Joel Kinnaman (but not Billy Campbell and Michelle Forbes). AMC has announced that season three will pick up a year after the Larsen case has wrapped, and while Linden will no longer be a detective, she'll be pulled back into work to help Holder solve another case. I'm a little perplexed by this news — beloved shows are canceled all the time, but rarely get a second chance like this. But I'm wondering what you think; are you excited The Killing will be back, or have you already moved on?