The Killing Season 2 Premiere Recap
What Did You Think of The Killing Season Premiere?
Season two of The Killing premiered this week on AMC and depending on your opinion of last season's polarizing finale, you may or may not have watched it, but we sure did. If you're not familiar with where the show left off in June, we had just gotten key information that the prime suspect, Councilman Richmond, was framed by one of the "good" guys, and he was also about to get shot at his own political rally.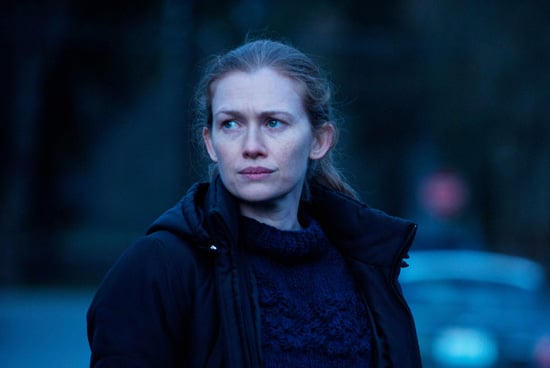 I loved the first season, but I'm having trouble mustering up enthusiasm for characters I haven't seen in nearly a year. Regardless, I tuned in and I have to say, I wasn't all that impressed by the premiere. Clearly, they couldn't kill off Richmond, otherwise they probably would have done it at the end of last season, but there's a lack of action. Admittedly, the death of Belko's mother is a pretty good shock, but since that shooter is dead, there goes that loose end. Now we're just waiting to watch Stan's former mob boss inevitably botch his vigilante justice plan (come on that can't end well). Now it's your turn: did you watch the season premiere, and if so, what did you think?