Kindergarten Cop Movie Trivia
Buzz Lines: What's Your Favorite Quote From Kindergarten Cop?
Even though he is a police officer posing as a teacher, Kindergarten Cop's Mr. Kimble (Arnold Schwarzenegger) provides some of the most memorable lines of any onscreen educator. Add to that the fact that Schwarzenegger has an accent that's just begging to be imitated, and you have the perfect combination for an addictively quotable film. Check out some lines I've found myself repeating throughout the years, and then chime in with your favorites in the comments section!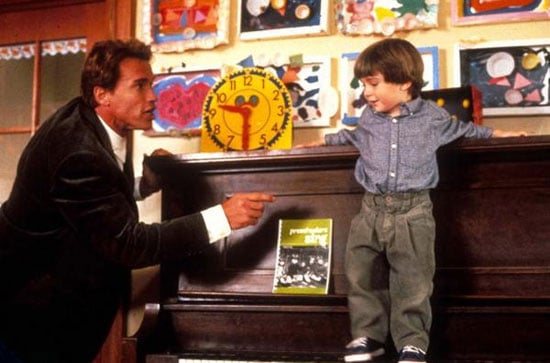 "Who is your daddy and what does he do?" — Mr. Kimble
"Boys have a penis, girls have a vagina." — Joseph
"It's not a tumor!" — Mr. Kimble