The King's Speech Available on DVD
What to Rent: New DVDs This Week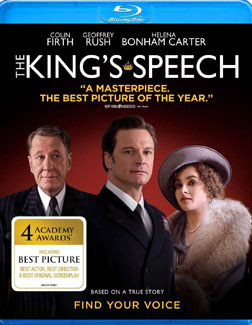 In the 2011 Oscar winner, Colin Firth gives a tour de force performance as Prince Albert, Duke of York / King George VI. Throughout the film, he overcomes both his personal fears of being king and a debilitating stutter that prevents him from speaking in public. He finds his confidence in a friendship with Lionel Logue (Geoffrey Rush), a tutor that uses unorthodox methods to change Albert's temperament and impediment. Helena Bonham Carter also turns in an excellent performance as Albert's wife, Queen Elizabeth. DVD extras include a commentary with director Tom Hooper, a behind-the-scenes featurette, and a Q&A with the cast and crew.

95%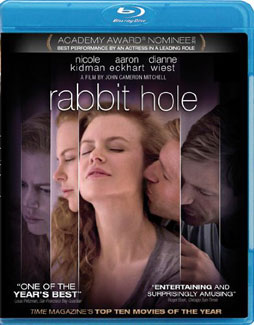 Aaron Eckhart and Nicole Kidman play a couple grappling with the grief of losing their 4-year-old son eight months after his death. As they mourn their loss in different ways, the film focuses on how the tragedy affects their every day lives and interactions with friends and family. The film received rave reviews and an Oscar nomination for Kidman. DVD extras include deleted scenes.

87%
One more release when you
.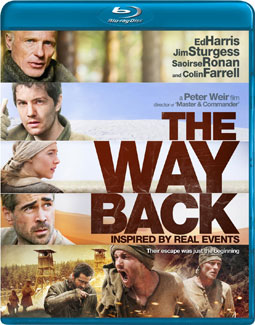 Set in 1940 Siberia, this epic tale follows three soldiers as they escape from a Soviet prison camp and cross the Himalayas to safety. Based on a true story, their journey is filled with obstacles, pitfalls, and near death experiences. The cast, which includes Colin Farrell, Saoirse Ronan, and Ed Harris, turn in impressive performances despite a lack in emotional connection. Bonus features include featurettes.

75%