Kourtney Kardashian Gives Sister Khloe a Wax Job on Kourtney and Khloe Take Miami
Buzz In: What's the Worst Reality TMI Moment Ever?
It truly had to be seen to be believed, but on this week's episode of Kourtney and Khloe Take Miami the eldest sister decided to give her sibling a little help in the hygiene department with an at-home wax job (video here). The results were painful to say the least, but more so, I was thinking to myself — are they really doing this in front of a camera crew? In front of an audience of millions?! I know the girls aren't ones to be shy, but jeez.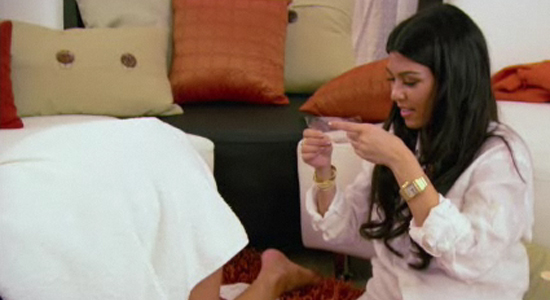 This is clearly just another case of reality TV TMI, but the Kardashians aren't the first ones to give us more than we bargained for. Take Bethenny Frankel, who peed on a stick while taking a pregnancy test on this season of The Real Housewives of New York City, or the contestant on The Bachelorette who revealed his nickname is Shooter, because in college he used to prematurely . . . well, you know. All three instances kind of made me wince, but what's the worst TMI scenario you've ever seen on reality TV?