Kristen Wiig as Michael Jordan on Jimmy Fallon
7 Things That Made Us LOL This Week
This week we found ourselves cracking up over clever Twitter accounts, funny interviews, and can't-miss GIFs. Kristen Wiig channeled a sports hero for a late-night talk show appearance, the absence of Jay Z's hyphen inspired a series of farewells, and Kanye West got the cat treatment. Take a look at this week's most hilarious Internet finds:
Kristen Wiig as Michael Jordan
When Kristen Wiig — or should we say Michael Jordan? — appeared on Late Night With Jimmy Fallon this week, she brought her A-game . . . plus a bald cap and some Air Jordans.
A Farewell to Jay Z's Hyphen
Man it's weird to be sitting at home right now

— Jay Z's hyphen (@JayZsHyphen) July 18, 2013
We were sad to say goodbye to Jay Z's hyphen this week, but luckily the legacy can live on thanks to the @JayZsHyphen Twitter account.
Nicolas Cage Disney Princesses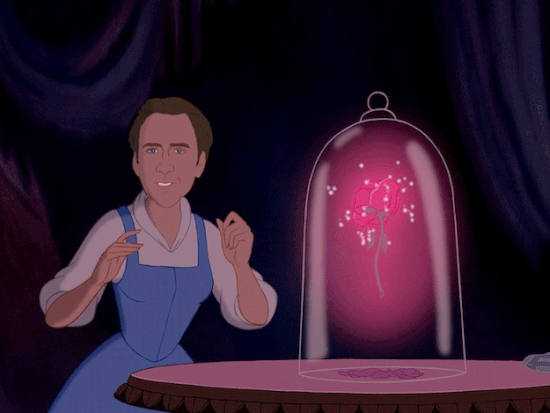 Partly hilarious and partly terrifying, this series of GIFs featuring Nicolas Cage as Disney princesses is something you just can't unsee.
More to make you laugh when you read more.
Carly Rae Jepsen's Pitch
When Carly Rae Jepsen threw out the first pitch at a Tampa Bay Rays home game, the ball didn't exactly go in the right direction. Luckily, she handled it like a pro.
"Pawnye" West
Kanye West plus cats equals something totally random but can't-look-away funny. Who knew his performances would pair so well with a cat's meow?
Jay Z's 99 Problems as Illustrations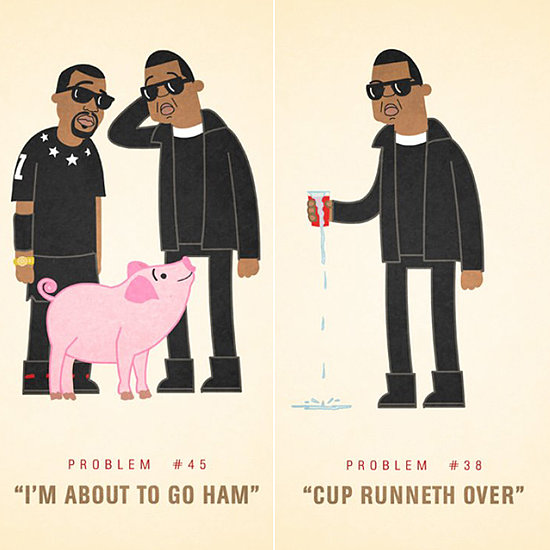 Ali Graham's 99 Problems Tumblr illustrations have been cracking us up this Summer — especially one of her most recent drawings, "I'm about to go H.A.M."
Golden Girls Meets Cher
Two classics come together in the remix that features The Golden Girls and Cher's "Woman's World." Lesson learned: Betty White can seriously bust a move.