Kristen Wiig to Star in Wedding Comedy With Freaks and Geeks Team Judd Apatow and Paul Feig
Kristen Wiig Weds Freaks and Geeks Scribes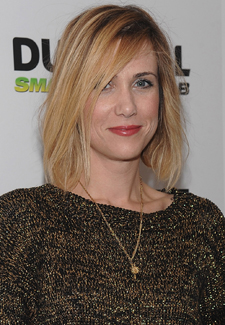 Hooray — Kristen Wiig is officially a Hollywood leading lady! The SNL fixture has already proven herself worthy with secondary roles in Adventureland, Whip It, and, lest we forget, her hilarious turn in Knocked Up as a jealous E! employee. Now, quite deservedly, she's getting her very own vehicle.
Wiig co-wrote and will star in the comedy, tentatively titled Bridesmaids, which centers around two friends competing to plan a friend's wedding party (sounds a bit like a sequel to Bride Wars). The best part of all: the Freaks and Geeks team of Judd Apatow and Paul Feig are reteaming for the project; Feig will direct, while Apatow is set to produce.
As a Freaks and Geeks nerd, I couldn't be happier about this reunion — and with Wiig starring, the film has serious potential to be hilarious. Thanks to her burgeoning film career, I wouldn't be surprised to see her saying sayonara to SNL. Do you think she has the chops to handle a leading role?