Lance Bass Responds to NSYNC Reunion Rumors
Wait, Is the *NSYNC Reunion Not Going to Happen?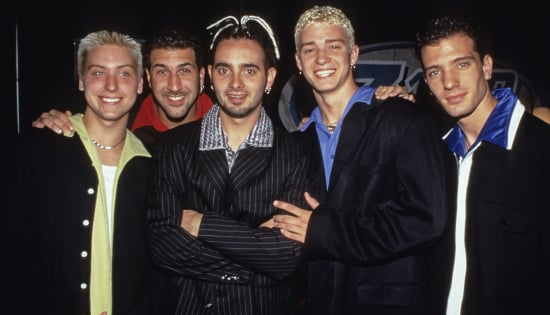 Quit tearin' up our hearts, *NSYNC! Lance Bass addressed the rumors that *NSYNC will be reuniting at the VMAs, and his response is suspiciously vague. Lance talked about the potential reunion on his SiriusXM show, Dirty Pop With Lance Bass, last night, saying that he thinks the rumors of a reunion popped up because fans saw photos of him, Joey Fatone, and Chris Kirkpatrick at Justin Timberlake's show in Miami over the weekend. He added, "I think that's what started the rumor that there's going to be this big reunion with *NSYNC . . . it's amazing to see the reaction out there on Twitter and social media . . . [and] how many people are supporting *NSYNC. It's so nice to see because when we ended things [over] 10 years ago, there was no social media, there was no Twitter [fan base], but it's so cute to see how many people are supporting [us] and *NSYNC was even trending."
Lance also talked to *NSYNC fans on Twitter after his show, but stopped short of directly confirming or denying the reunion. So far, Justin's team and MTV have not addressed the VMA rumors, but considering how vague Lance's response is, we think that a reunion could still be in the cards. After all, before Destiny's Child reunited at the Super Bowl in February, Michelle Williams did her best to put a stop to the rumors by claiming that she was too busy performing in a Broadway musical to take the stage with Beyoncé.
Do you think the *NSYNC reunion is still happening? Sound off in our poll below.