Last Man Standing Pilot Review
Pilot Scoop: Last Man Standing
It's been over a decade since Tim Allen was a staple sitcom dad on Home Improvement, but he's giving it another shot with tonight's premiere of ABC's new comedy Last Man Standing. Once again, Allen is playing an alpha male, only this time he's living in a house filled with ladies instead of raising three sons (he's a little less accident prone this time around, too).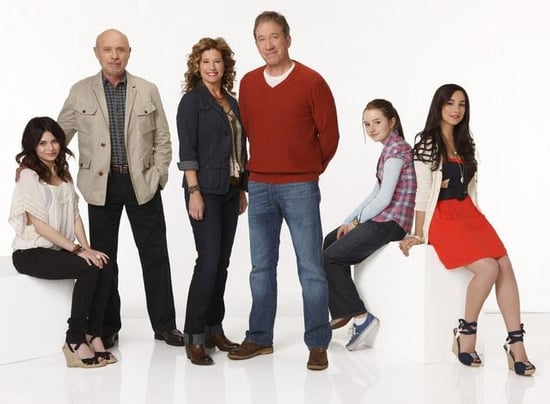 What it's about: Allen plays Mike, a father of three daughters who loves his family but also needs his fix of masculinity — which he gets from working for a catalog for men. When his boss (Hector Elizondo) cancels the catalog in favor of a website, Mike finds himself faced with the challenge of spending more time at home and wrestling with a new technology he's not totally comfortable with.
Where it works: Allen's still got his comedic timing, and he slips back into the dad role with the greatest of ease. Though the crux of the show lies in Mike's need to assert his manhood whenever he can, he still comes off as a believable doting dad rather than a pig.
Where it doesn't: Though Allen and Nancy Travis (who plays his wife) have easy chemistry, their daughters are a lot more one-dimensional and come off as kind of annoying. The show also feels very much like a '90s sitcom, which might not still hold up in the days of less traditional family comedies like Modern Family.
You might like this show if: You miss Tool Time.
When it's on: Tuesdays at 10 p.m. on ABC.
To see some photos and preview of Last Man Standing, just
.
Photo copyright 2011 ABC, Inc.