Last Resort Pilot Review
Pilot Scoop: Last Resort
This Fall, one of ABC's most intense new shows is Last Resort. The series follows a submarine crew who has been abandoned by the government after refusing to follow morally questionable orders. Scott Speedman (in his first TV role since Felicity) and Men of a Certain Age alum Andre Braugher lead a capable ensemble cast in the drama that seems more like a movie than a one-hour TV show. Read on to find out whether it's worth your time.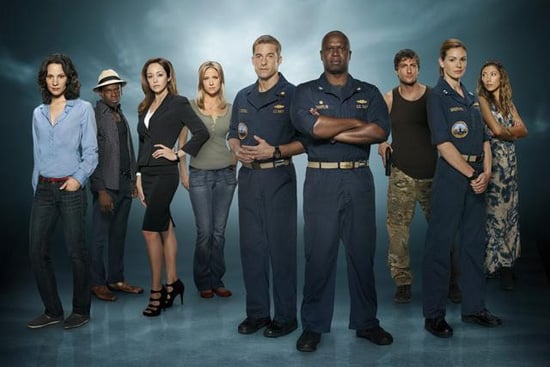 What it's about: Executive officer Sam Kendall (Speedman) must take control of the USS Colorado when the sub's captain (Braugher) refuses to follow orders and is relieved of duty. Sam, too, decides to ignore the demands to fire on a foreign country, and, as a result, the Colorado is fired on and hit. Reports go out that the sub has been destroyed, and only a handful of people know that the crew has survived and taken refuge on an island.
Where it works: The pilot is really solid in terms of setting up a premise for the rest of the series; there is a lot to explore, from personal relationships to global conspiracies.
Where it doesn't: At times the dialogue can feel a bit lofty, and because there is so much going on, it's a little hard to follow.
When it's on: Thursdays at 8 p.m. on ABC
You might like this show if: You're a huge fan of The Hunt for Red October.
See some pictures and a preview of Last Resort after the jump.