Les Miserables Trailer With Dialogue
3 Reasons to Watch the New Les Misérables Trailer
There's a new trailer for Les Misérables, and like all the footage we've seen of the musical drama so far, it's extremely good at giving you goosebumps. While I've enjoyed all the emphasis on the live singing in the film, I'm glad we're finally seeing even more from the movie, but this new look isn't giving away too much; it's just making me more excited. If you're not sure why you should take the time to watch one more new trailer, though, keep reading.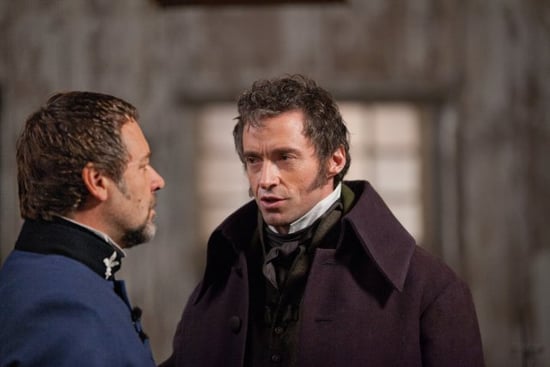 There's some actual dialogue. The music of Les Mis is gorgeous, but I've been eager to hear these characters speak. There are no monologues or anything, but the snippets of dialogue are significant, like Anne Hathaway's impassioned worry about her child and Marius's (Eddie Redmayne) imploring of "Who was that girl?" about love interest Cosette.
We hear a lot more singing. The beautiful Les Mis teaser showcased Hathaway's voice as Fantine, but we didn't get to hear the vocal stylings from the rest of the principal cast. Not anymore though: in this preview, we hear Hugh Jackman, Russell Crowe, Amanda Seyfried, and a few more of the main characters belting out. Crowe sounds a bit better than I was expecting, but am I the only one that thinks Seyfried sounds a little weak? Maybe it's because the rest of the cast sounds so great.
Finally, we get a look at

Sacha Baron Cohen

and Helena Bonham Carter. I've been hoping for a glimpse at the actors playing the villainous Thénardier couple, and this trailer has it. Baron Cohen and Bonham Carter are both immensely talented, and cartoony when they need to be, so I can't wait to see even more of them.
Convinced? Watch the trailer for yourself when you read more.