Letters to Juliet Movie Review, Starring Amanda Seyfried 2010-05-14 09:30:00
Letters to Juliet: Undeliverable
Amanda Seyfried is finally a successful enough leading lady to carry a film all on her own, and her new movie, Letters to Juliet, features her name alone above the title. It's a big step for any actress, so a lot is riding on this movie for Amanda.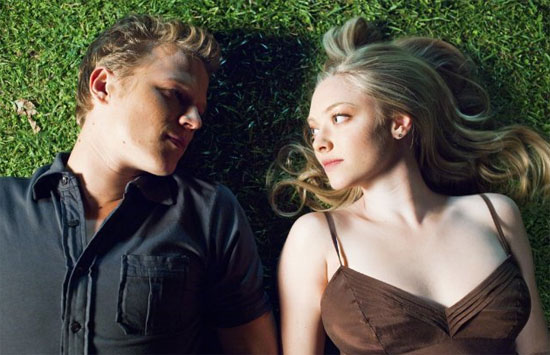 Just as in her last big movie, Dear John, Amanda plays a character whose path to love centers on those old timey things people used to write to each other called letters. This time, Amanda is Sophie, who's on vacation with her fiancé Victor (Gael Garcia Bernal) in Verona. He's a restaurateur scouting for recipes and wine, and his business adventures leave Sophie all alone and looking for company. She finds herself spending afternoons with a group of women charged with responding to love letters written to Shakespeare's fictional heroine, Juliet. Sophie writes back, decades later, to a woman who left Italy and her true love Lorenzo behind. Her advice is so inspiring that the woman, widowed Claire (Vanessa Redgrave), turns up to track down the man of her dreams — if he's still alive.
To read the rest of my review, just
.
Claire's petulant grandson Charlie (Christopher Egan) goes begrudgingly along with her plan. He thinks it's a terrible idea for Claire to try to find her "true love" — after all, he's upset that it wasn't his grandfather and he's also doubting why his grandmother would feel so inspired by the advice of a complete stranger (which, frankly, seems legitimate enough). He takes his plentiful frustration out on Sophie as she tags along on Claire's adventure to find her Lorenzo.
As Sophie travels with Claire and Charlie, I felt a bit confused at first — isn't this a love story centered around Sophie? Well, first it's all about Claire as she treks through the gorgeous Italian countryside looking for Lorenzo. Vanessa Redgrave is fun to watch, and she's still beautiful on the big screen. Sophie's relationship drama comes in due time, after we're given a sufficient chance to wonder if she'll ultimately be attracted to or repelled by Charlie's bad behavior. But, where's Victor through all this?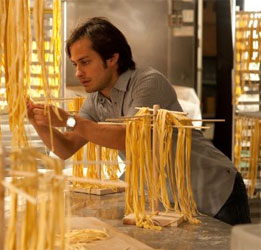 It was exciting to learn that Gael and Amanda would team up for Letters to Juliet, so I was disappointed to learn his role is a wee one.
Amanda is charming as always in the movie, and its picturesque locations had me itching for a Summer getaway or at least some pasta and red wine. After her stint in Greece for Mamma Mia, I'm also wondering what genius picks her projects.
The film is filled with allusions to Shakespeare, but the literary aspirations are a stretch at times. Despite the old world setting, Letters to Juliet seems like one to watch in a very modern way, whether it's on-demand or a rented DVD enjoyed from the comfort of your couch.