Life Unexpected Premieres Tonight Jan. 18 on the CW
TV Tonight: Life Unexpected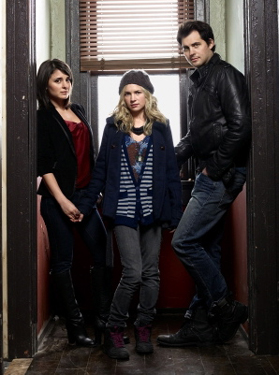 Mid-season TV has officially begun, and sometimes there are gems to be found in these new lineups. The CW's Life Unexpected is one of those shows.
Premiering tonight, Life Unexpected is about as far from Gossip Girl and The Vampire Diaries as you can get. The show follows a foster child named Lux (played by Britt Robertson), who seeks her birth parents when she wants to be emancipated. In a twist, the judge denies the emancipation and instead awards shared custody to her shell-shocked, 32-year-old birth parents, played by Shiri Appleby and Kristoffer Polaha. It's refreshing to see a TV series' drama revolve around realistic relationships and the difficulties of growing up — even in your 30s (watch the extended preview here).
I mentioned the other day that I loved the heartwarming Life Unexpected pilot but was worried that the low-key subject matter wouldn't draw enough viewers — but considering that it's replacing Gossip Girl during its hiatus, maybe you'll be able to make time for the family drama.
Photo courtesy of The CW