Lincoln DVD Release Date
What to Rent: New DVDs This Week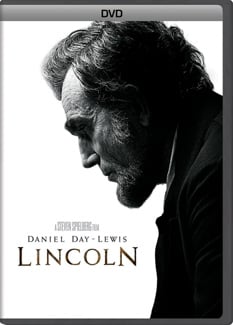 Daniel Day-Lewis scored a best actor win at the Oscars for his portrayal of the 16th president in this critically acclaimed historical film from director Steven Spielberg. The movie takes place over the months before Lincoln's assassination, documenting the time he spent working to abolish slavery and end the Civil War. Tommy Lee Jones, Sally Field, and Joseph Gordon-Levitt costar. The DVD comes with a behind-the-scenes featurette.

89%
Professional hit man Jackie (Brad Pitt) gets called in to take out two amateur robbers who hit up the wrong card game in this dark thriller. Set in the backdrop of the 2008 financial crisis, the film isn't a straightforward mob movie. Yet despite an all-star cast that includes James Gandolfini, Richard Jenkins, and Ray Liotta, the characters and story at times get overshadowed by the gratuitous violence. DVD extras include a making-of featurette and deleted scenes.

76%
See one more new release after the jump.
Billy Crystal and Bette Midler star as grandparents tasked with babysitting their three unruly grandchildren. Though initially confident, they soon learn that their old-school techniques of parenting no longer apply to the savvy kids. After a lot of repetitive bodily fluid jokes, Parental Guidance's schtick runs thin. The DVD comes with deleted scenes and commentary from Crystal and director Andy Fickman.
19%