Lindsay Lohan to Star in New Reality Show With Dina Lohan
Will You Watch Another Lohan Reality Show?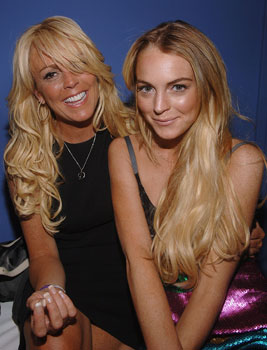 It's still unclear if Lindsay Lohan will appear on the Celebrity Apprentice, but ready or not, she's coming back to the small screen. According to her mother, Dina, the Lohan family is already filming a new reality show, which Dina hopes will set the record straight about the never-ending rumors that surround Lindsay, her parents, and her siblings.
I know what you're thinking: isn't this the exact same mission that Dina set out with when Living Lohan aired a couple of Summers ago? Well the twist is that Lindsay will actually appear in a few episodes this time around. The Lohans first crack at reality TV wasn't exactly a hit (though I admittedly watched every single episode), but adding Lindsay to a few episodes should definitely draw viewers. Will you watch another Lohan-centric reality show?