List of Renewed and Canceled TV Shows of 2009-2010 Season
Chuck's in, FlashForward's Out! Who Else Is in Danger?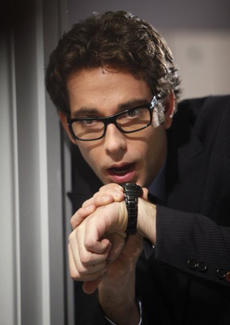 The Fall TV season is finally getting fleshed out, as word is rolling in about which of your favorite shows will be coming back — and which we can give a fond farewell. In today's most recent hirings and firings, Chuck is saved! I'm so glad I continued to watch this beloved show despite it being on the bubble (I guess NBC really listened to the fans!).
But in sadder news, the original Law & Order is finally being laid to rest after 20 years on the air. In its place, NBC is reportedly picking up a West Coast version of the show, Law & Order: Los Angeles. Over at ABC, FlashForward has been canceled after being on the rocks, but V is still in.
UPDATE: NBC's Heroes has been officially canceled.
That's just a sampling, but for a full list of what's safe, what's axed, and what's still in trouble, read more.