Listen to "Between the Lines" Off the New Album From the Stone Temple Pilots
New Music: Stone Temple Pilots, "Between the Lines"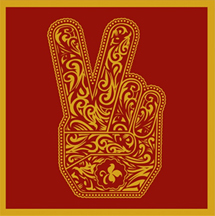 Stone Temple Pilots hasn't released an album since 2001's Shangri-La Dee Da (and the group's separation soon after in '03). During that time, frontman Scott Weiland joined Velvet Revolver, tried a second solo effort, and went to jail for DUI. It's the sort of rock-'n'-roll up and down story that is sure to inspire songs, and this May we'll hear the product of the band's nine-year hiatus when a reunited STP releases a new self-titled album. The guys have been slowly building anticipation with a SXSW appearance, and today comes the release of the first single, "Between the Lines."
In the fast-paced anthem, Weiland's voice is still on point as he winks at his own checkered past, singing, "You always were my favorite drug, even when we used to take drugs." The track also features a wicked guitar solo around the 1:50 mark, but overall, it doesn't really stack up to old favorites like "Vasoline" or "Plush." I'll give the album a fair shake to see what else the guys do. Give the single a listen when you
.