Listen to Kanye West's "Runaway"
Listen to Kanye's VMAs Song, "Runaway"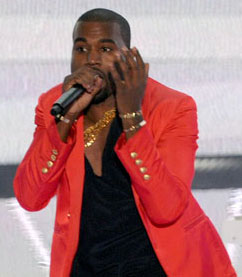 At Sunday's VMAs, Kanye West closed the show with the debut of his song "Runaway" (aka "Let's hear it for the douchebags"). OK, so it wasn't exactly the heartfelt "beautiful" song he promised in his Twitter rant a few weeks ago, but it's still pretty catchy.
Today, I bring you the studio version for your listening pleasure. Even if you didn't love the performance, it's worth another listen — personally I'm enjoying it a lot more the second time around. Check it out below and tell me how you feel about it now.