Listen to New of Montreal Song "Hydra Fancies" From New Album False Priest
New Music: of Montreal's "Hydra Fancies"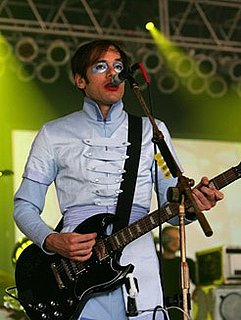 Quirky indie outfit of Montreal has a new album coming out this September, False Priest, and today you can have a taste of it with the track "Hydra Fancies."
The band's sound tends toward the fanciful, which "Hydra Fancies" definitely is, but it also has a pleasantly upbeat tone, with lead singer Kevin Barnes crooning about "you, my new favorite thing" atop electronic beats and squeals. To me, it's a throwback to their 2007 album, Hissing Fauna, Are You the Destroyer? — and since I still love that disc mightily, I feel the same way about this new single. To listen for yourself, just read more.