Listen to New Sufjan Stevens's "I Walked"
New Music: Sufjan Stevens's "I Walked"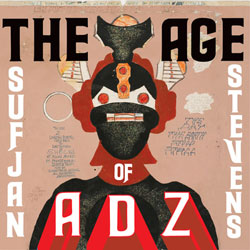 Sufjan Stevens surprised his fans with a new EP, All Delighted People, last week, but new tunes from the singer-songwriter don't end there. He just announced that he'll also be releasing a full-length album on Oct. 12 called The Age of Adz. To top it off, the first song off the album is available for free!
Here's your first listen to "I Walked," which leans more on the side of synth pop than some of Stevens's folk tunes (like what we heard on the EP). There's no resisting that sweet, lyrical voice though, so check it out when you
.