Listen to New T.I. and The-Dream Song "Love Again"
New Music: T.I. and The-Dream's "Love Again"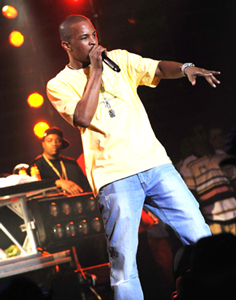 Rapper T.I had that pesky little personal issue of going to jail last year, but it doesn't mean that fans have to wait long for his next great single. Aside from his upcoming album King Uncaged, today we get a listen to "Love Again," a track he collaborates on with The-Dream.
It's halfway between a slow jam and an upbeat groover, and the lyrics range from the sweet ("I just want to fall in love again") to the unprintable. Definitely one to listen to with your headphones on, but if you're a T.I. lover, you're going to be looping it all day.
To hear the song, just
.