Listen to Snow Patrol Gary Lightbody's Side Project Tired Pony "Point Me at Lost Islands"
New Music: Tired Pony's "Point Me at Lost Islands"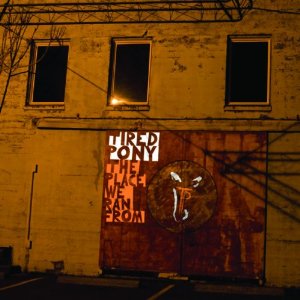 You can't hate a supergoup that combines band members from Snow Patrol, Belle and Sebastian, R.E.M., and actress/singer Zooey Deschanel. That's the lineup of side project Tired Pony, a band started by Snow Patrol's Gary Lightbody to fulfill his ambition of making a country album. Country-ish is exactly how I would describe the track "Point Me at Lost Islands" off of the band's first album, The Place We Ran From (available in July). I'm completely entranced by the beautiful song and how easily Lightbody's voice handles the alt-country vibe. To hear the track, just read more.