Lost Actors Guest Starring on TV and Returning to Film
Buzz In: Which Lost Actor Do You Miss the Most?
Lost has been off the air for almost a year, but the show's actors are everywhere right now! Jorge Garcia (Hurley) has a guest arc on Mr. Sunshine, Ken Leung (Miles) will soon be appearing on The Good Wife, and tonight, Michael Emerson (Ben) stops by Parenthood. And let's not forget those Lost stars making a go of it on the big screen; Evangeline Lilly has the upcoming Real Steel and Josh Holloway will be seen in the next Mission: Impossible film.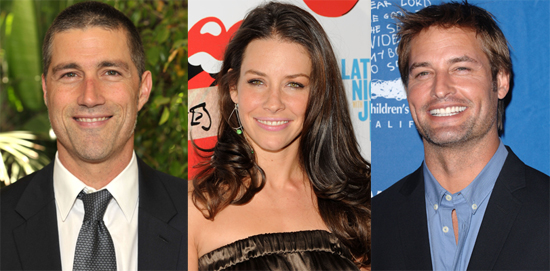 For those Lost fanatics who just aren't willing to let the show die (um, me), it's nice to see the familiar faces, though I wouldn't mind seeing even more alums on the big and small screens. Tell me, which of the show's actors do you miss the most?