Lost's Henry Ian Cusick to Guest Star on Law & Order: SVU
Lost's Desmond Lands on SVU, Brotha!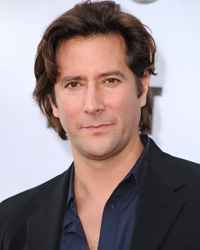 Lost's Desmond wasn't kidding about seeing him in another life: Henry Ian Cusick is returning to TV this Fall! The actor has just signed on for a role on Law & Order: SVU as a graphic artist who flirts with Detective Olivia Benson (Mariska Hargitay). I don't know how I feel about watching Des put the moves on anyone other than Penny, but it's nice to see yet another Lost star make a career off the island! One request: please, please let him keep the accent.