Lost Series Finale Unanswered Questions 2010-05-24 14:30:52
Buzz In: What's Your Biggest Unanswered Lost Question?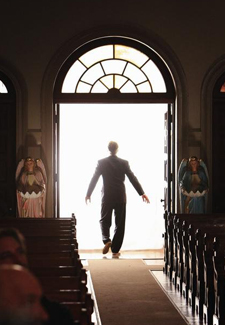 The Lost series finale left you some of you cheering — and others rabid! — but if there's anything we can all agree on, it's that there are still a ton of mysteries left unsolved. I'd love to get ahold of Damon Lindelof and Carlton Cuse and lock them in a room so I could persuade them to unveil their secrets. Like, what was with the final wreckage footage? Was everything really real on the island, as Christian suggested? Why were Penny and Desmond in the church if they weren't originally on the plane? But I digress . . .
In the comments, tell me the question you'd ask the creators about last night's WTF finale, if you could ask just one. And perhaps someday, in a perfect island world of our own imagining, we'll finally get our answers. We can dream, right?
Photo copyright 2010 ABC, Inc.