MTV Debuts The Challenge: Cutthroat
Which MTV Series Do You Prefer: Real World or The Challenge?
MTV spawns another edition to its Challenge series this evening with The Challenge: Cutthroat. All together now: Oooooo. The show brings back 30 familiar faces (Derrick, Brad, and Paula, to name a few), as they form teams and compete for $500,000 . . . in Prague!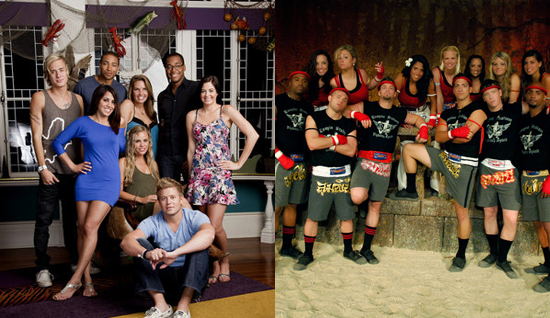 I remember when the network first started the Real World/Road Rules: Challenge franchise. In the beginning, I thought it was just another desperate attempt to squeeze more air time out of The Real World (OK, it still kind of is). Even so, I became hooked. The weekly contests are actually demanding — not that Bachelor Pad kissing contest type of fluff — and I dig that the cast is full of repeat performers, so I get to see old favorites return season after season. As my appreciation for The Real World has waxed and waned over the years, The Challenge continues to nab my attention. I may even like it more! Which do you prefer?