MTV's Jersey Shore Season Finale Airs Tonight Jan. 21
Jersey Shore: Continue or Kill?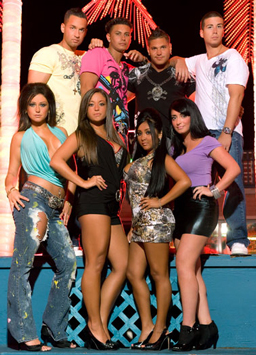 Tonight is the season finale of Jersey Shore, and it's had one of the more spirited inaugural seasons. The reality show has yielded protests, advertiser pullouts, shore slang, male-on-female violence, male-on-male violence, female-on-female violence . . . need I go on?
Shortly after its debut, I asked you guys how you felt about the show, and the reactions were split. Since then, the tanned gang has been everywhere from viral videos to late night shows. Celebs like Michael Cera partied with them, and others like January Jones have professed their love.
But despite becoming a pop culture phenomenon, plans for a second season are up in the air. So I'm leaving it up to you — if you had your say, would you continue or kill Jersey Shore?