MTV Orders Spinoff Series For Jersey Shore's Pauly D, Snooki, and JWoww
Pauly D, JWoww, and Snooki Get Spinoff Series — Whose Show Will You Watch?
Can't get enough of Jersey Shore? Don't worry, because soon you'll have other ways of getting your fill outside of the shore house. MTV gave the green light to two spinoff series to air in 2012. While DJ Pauly D (real name: Paul Delvecchio) will have his own show, JWoww and Snooki (aka Jenni Farley and Nicole Polizzi) will costar on a separate series. The girls' show will focus on Snooki and JWoww's friendship, while Pauly D's will follow his career as a DJ as he travels around the country.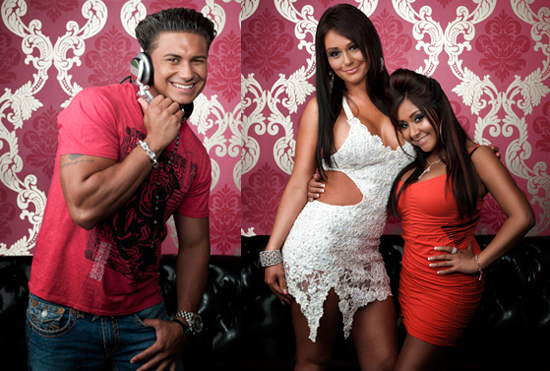 Though I'll still watch the flagship series, I know I'm going to get sucked into these companion reality shows too. Pauly D, JWoww, and Snooki are definitely some of the more charismatic personalities in the house, but will you still want to watch them without the rest of the gang? And is there someone else in the house, like The Situation, that you think deserves a spinoff more than these three?