MTV Premieres New Series The Buried Life and My Life as Liz
What MTV Shows Do You Still Watch?
It used to be that MTV played music videos, but I'll try to refrain from climbing up on my soap box. Tonight, MTV premieres two brand-new series, The Buried Life and My Life as Liz. The former follows a group of real-life adventurers as they try to knock things off their bucket list; Liz is a comedy-drama centered around a high school outcast.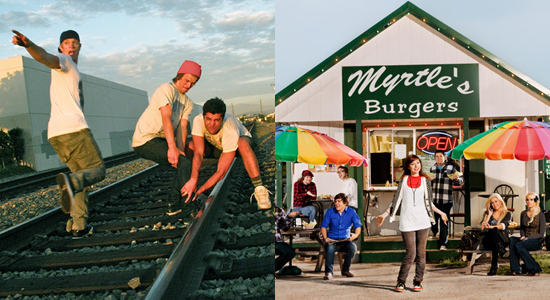 I can't say that I'm going to tune in to Buried Life or Liz, because honestly, I stopped watching most of the network's lineup a long time ago. Not that they haven't had hit (albeit, questionable in taste) shows — just look at The Real World, which has been chugging along for 23 seasons(!), or the recent pop culture phenomenon, Jersey Shore. That said, most of the programs only keep my attention for one or two episodes before I get annoyed.
I do catch The Hills every so often (I just can't quit after following the series for so long), and I always make time for America's Best Dance Crew — but that's mainly because I love to see break dancing and Lil Mama's bedazzled hats.
Do you still tune in to MTV? What programs do you watch?
Photos courtesy of MTV