MTV VMAs 2013 Viewing Party
Join Us For Our VMAs Viewing Party Tonight!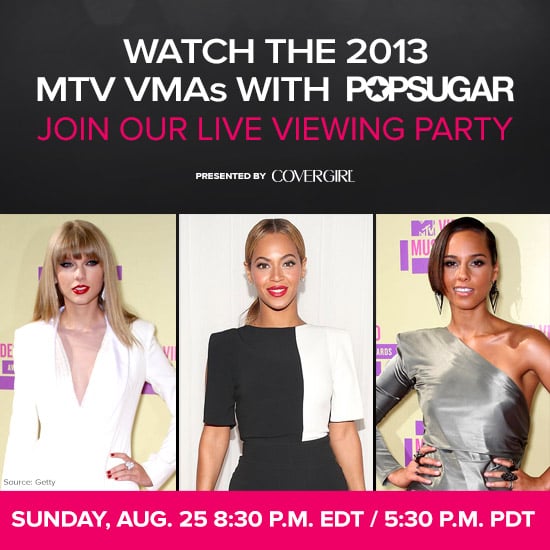 It has been a huge year in music so far, and the MTV VMAs are sure to bring us some epic, jaw-dropping moments. There will be performances by Lady Gaga, Daft Punk, Katy Perry, Kanye West, and Miley Cyrus (just to name a few), which means anything can happen! And let's not forget the hot nominees like Justin Timberlake, Bruno Mars, Taylor Swift, and Robin Thicke. We can't wait to see who will take home the Moonmen this year — and you can watch right along with us!
Join us for our LIVE MTV VMA viewing party tonight, at 8:30 p.m. EDT/ 5:30 p.m. PDT. Tune in for our take on what was hot on the red carpet, who had the best performance of the night, and more. This will be an event you don't want to miss!