MTV VMAs Review
Did the VMAs Need a Host?
This year, the VMAs went with a completely different angle for their host — that is, there wasn't one. There was still lots of personality on stage, in part because it seemed like Lady Gaga's male alter ego Jo Calderone was pretty sure he was the evening's emcee. Still, the show felt a little more aimless than usual without one consistent host, especially when certain features, like Jessie J.'s commercial break transition performances, were never introduced or explained.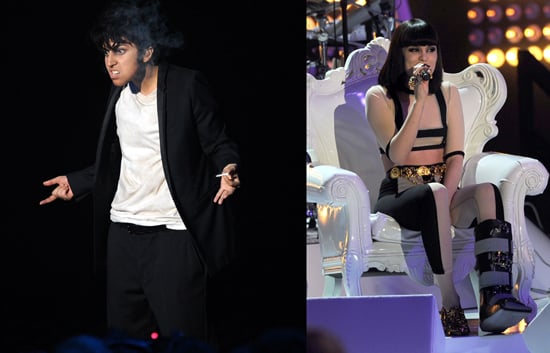 The experience made me appreciate recent hosts Chelsea Handler and Russell Brand, because even if their jokes weren't killing it, they still gave the show some guidance. You weigh in: could the VMAs have been better with a host?