MacGruber Movie Review Starring Will Forte, Ryan Phillippe, and Kristen Wiig
MacGruber: A Bomb That Needs Defusing
I am an unapologetic Saturday Night Live lover, in good times and bad, and that feeling extends to Will Forte and his MacGruber character. The MacGyver parody was so well-received that it's become a movie, MacGruber, out today, also starring Ryan Phillippe and Kristen Wiig.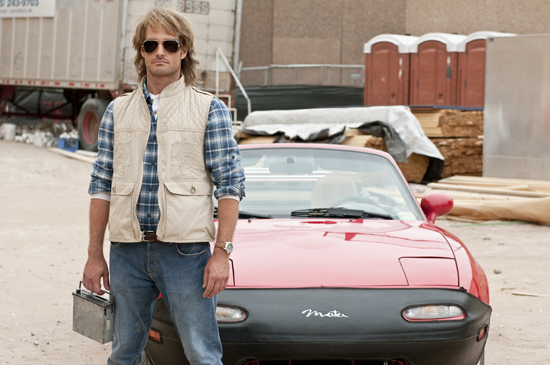 I wish I could say that studio brass made the right decision turning MacGruber into a full-length movie, but I can't. Whether it's the fact that the brief sketch just didn't have enough material for a 90-minute film or that it just wasn't given enough script or plot work, MacGruber feels like an exercise in misplaced energy.
To hear why I didn't love the movie, just
.
I'm a sucker for so-stupid-it's-funny humor, so I was expecting to like MacGruber more than I did. To be fair, there are quite a few chuckles in there — Wiig, particularly, can do no wrong in my eyes, and Forte brings everything he has to the part (and I do mean everything, if you've heard rumors of notorious scenes). In fact, the movie is funny enough, but the humor is drowned out by pretty much everything else.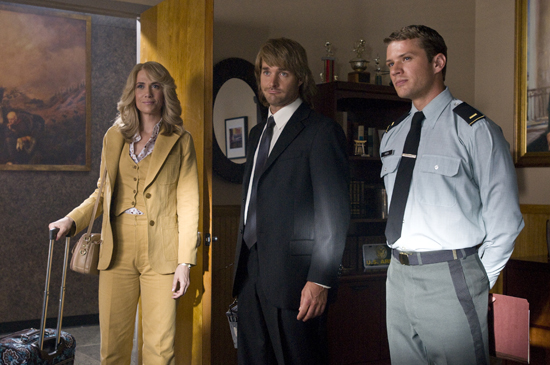 Val Kilmer's villain schtick is tired before we even reach the big climax, and there's just too much violence to make sense in a comedy. I'm assuming someone just got really excited about having an R rating and ran with it, but the extremely graphic violence doesn't make it funnier in the least — it just makes it gross.
There's a nod to the actual MacGruber sketches in one of the final scenes, and it almost feels out of place. It's pretty much the only time the original vision of the lighthearted spoof is there, and by that point, it's unrecognizable.
Photos courtesy of Universal