Mad Men "Zou Bisou Bisou"
Music the Morning After: Mad Men's "Zou Bisou Bisou"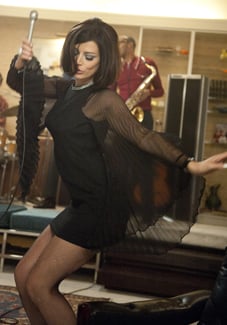 The most memorable moment from this week's buy it on iTunes.
Unless you're Glee, it's rare that a TV show releases a track from one of its characters, but Mad Men always finds ways to surprise us. If you want to watch the scene again (and memorize Megan's moves for your next party), check it out after the jump.
Photo courtesy of AMC