Made in Jersey TV Show Review
Pilot Scoop: Made in Jersey
CBS has a new legal drama this Fall, Made in Jersey, about a young female lawyer from — you guessed it — New Jersey. The hourlong show is a procedural following Martina Garretti (Janet Montgomery) as she helps to defend innocents and establish her name at a New York City law firm. I've checked out the pilot to let you know whether you might want to tune into the show when it debuts, so read on for my thoughts.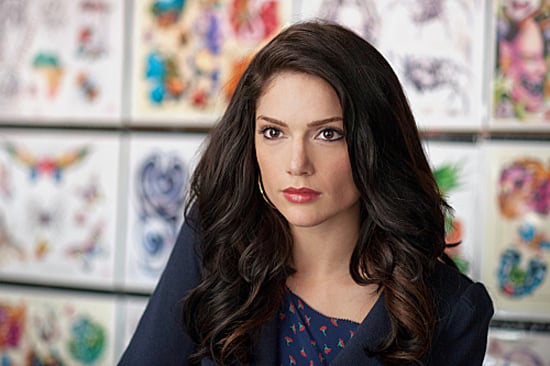 What it's about: Street-smart Martina has made her family proud by going to law school and then landing in a top-tier firm, but her colleagues are wary of Martina and her tactics (like Legally Blonde's Elle Woods, she sniffs out clues based on hair care and fashion). The strong-willed woman is determined to prove herself at work and win for her clients in the courtroom as well.
Where it works: Montgomery is a fresh face and strong presence, but even her stunning beauty can't distract you from her occasionally grating accent (which is, incidentally, not her own).
Where it doesn't: Just about everywhere. The pilot is full of New Jersey stereotypes (big, nosy Italian family; Martina's big hair) and the legal breakthroughs Martina has are both unlikely and ludicrous.
When it's on: Fridays at 9 p.m. on CBS
You might like this show if: You love Elle Woods so much you wouldn't mind if she had a Jersey accent.
Watch a preview and see some stills from Made in Jersey after the jump.